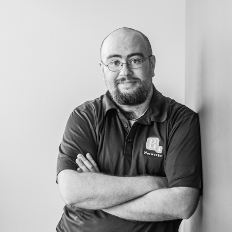 Andrew V.
Service Technician
Hi, I'm Andrew, and I am a Service Technician for B4 Networks.
As your Service Technician, it is my job to make certain that you are able to get the most from your technology. I am here to assist with any challenges you might face. Whether it's a question about how something functions, troubleshooting a problem, or equipment that's just not working correctly, I'm here to help.
Before getting into IT service support, I studied Media Studies and earned a diploma in this field. I also have worked on several different films. My background in these fields has provided me with a diverse skill set to draw from to assist you with your technology needs.
I enjoy puzzling through technology issues and look forward to helping you find solutions to help your technology function the best for you.