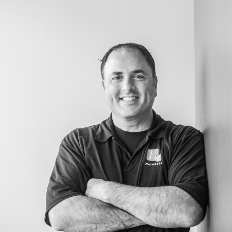 Anthony V.
Service Manager
Hi, I'm Anthony and the Service Manager for our hourly clients at B4.
I graduated from Brock University with degrees in Psychology and Fine Arts. I've been working in this industry for over 20 years, and a typical day at B4 Networks is one where nothing is typical. If you expect to have problems with your computer, you'll go a long way with it.
When I'm not working hard to fix your computer issues, I love doing anything that involves exercising, animals, or music. I've been known to tell jokes or play a good prank every now and then. I find that humour is essential in life. I enjoy working with others, individually or as part of a team
I'm looking forward to working with each and everyone of you!