Free Executive Webinar
"What Every Business Owner Must Have In Place Now To Guarantee A Fast, Easy And Painless Recovery Of Their Data"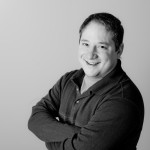 December, 9, 2014
From The Desk of:
Bryan Lachapelle
President, B4 Networks Inc.
When: December 18
Time: 10:30am – 11:30am (Eastern)
Where: From the comfort of your computer!
Please RSVP by: December 17
To register click here.

Dear Colleague,
When it comes to protecting your company's critical data and keeping your operations running, you need to know for certain – without any lingering doubts – that you could recover your files and be back up and running again fast after a natural disaster, server crash, hacker attack or other data-erasing events.
Yet most business owners don't even know for sure if all of their data is being backed up in a format that would allow for a fast recovery. Even fewer have a plan in place for what they would do if they suddenly lost their data or couldn't access their server and e-mail.
IF you aren't 100% confident that your business could survive these disasters, I'd like to invite you to a free executive Webinar to clarify a number of misconceptions business owners have about data backup and to help them understand what they need to have in place NOW to make sure they aren't blindsided by a sudden data-erasing event.
During this seminar you'll discover…
The backup system you must have in place to be 100% certain your business is back up and running FAST in the event of a complete system meltdown or disaster
The only surefire way to know if your data is being backed up without errors or corruption; most business owners never perform this simple check.
The shocking misunderstanding most business owners have about their current backup system; if you think just backing up the data is enough, you'll be shocked to hear this.
How to get back up and running in the shortest time possible. We'll reveal what most backup providers don't want you to know about their backup system that could have you down for days – possible weeks – trying to restore your data.
How to completely automate your backup system so you can say goodbye to the hassle of tape rotation, tape storage and the liability of human error.
Why tape backup is one of the WORST ways to secure your data.
We are also going to announce a hot NEW backup system that is not only far superior to any other backup system on the market, but also requires absolutely no work on your part.
Who Should Attend?
Executives, managers, and business owners who want to make sure they're not blindsided by a data-erasing disaster, including a server failure, natural disaster, crippling virus, disgruntled employee or even human error. While IT executives are welcome to attend, this session will not be a deep dive into the technical aspect of offsite backup and security systems, but rather an executive level overview.
To register please click here
Looking forward to seeing you there,
Bryan Lachapelle
President
B4 Networks Inc.
905-346-4966
B4networks.ca