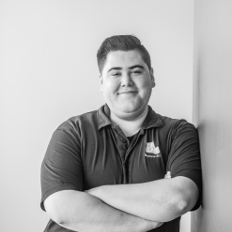 Brandon T.
Network Administrator
Hello, my name is Brandon and I'm a Network Administrator for B4 Networks. My role here is to get to the root of the issues of our higher level tickets and also complete work for our client's projects.
A typical day of work involves a lot of onsite work where I am busy working with routers and firewalls. A big part of my job is to run diagnostics on our clients networks.
I attended Niagara College in the Computer Systems Technician program. I have been working in this field for the last 3 years.
I also like to learn new skills. I'm happiest when I'm managing my homelab and playing video games. A hidden talent of mine is working with 3D modelling software (Fusion 360/Blender) that is used for 3D printing and my furniture design. If I weren't so awesome in my current role, I'd probably be a software engineer.