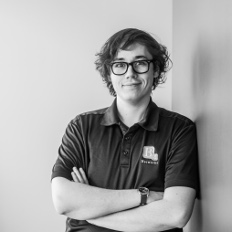 Daniel C.
Service Technician
Hi, I'm Daniel and I'm a Service Technician at B4 Networks focusing on our hourly clients and their needs.
My role here is to answer incoming hourly client calls and troubleshoot the issues while working remotely. I have been working in the I.T. Industry for the last year as I recently graduated from Niagara College as a Computer Programmer/Analyst.
When I'm not working, you can find me producing my own music. I'm a bit of an audio engineer and my favourite song is Poetically – Make It Good. A fun fact about myself is that I can juggle (badly).
My favourite piece of advice is that louder isn't always better – both literally and metaphorically.