Want A Shot At A Free Night Out?
Tell The B4 Networks Team How We're Doing For A Chance To Win A Great Prize Pack!
Note:  This contest has officially closed, however if you would like to leave some feedback we certainly appreciate it.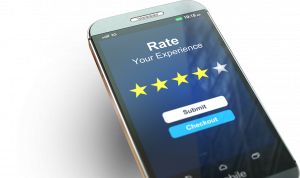 Providing our clients with the very best service and support is something that we, the B4 Networks team, pride ourselves on. We work hard to make sure that each and every one of our clients gets exactly what they need from our IT professionals, when they need it.
Have We Been Meeting Your Expectations?
The best way for us to know if we've been hitting our mark is for you to tell us. Client testimonials are not only a great way for us to find out what we're doing well, but they're a fantastic way for us to let businesses that might be considering us as their IT partner know exactly what they can expect from our team.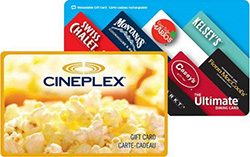 Take a few minutes to submit a testimonial for B4 Networks between November 1st – November 30th 2017, and as a thank you, your name will be entered into a draw* to win a Cineplex Date Night Package. That's dinner and a movie on us!
Tell us why you're glad you chose B4 Networks as your trusted IT partner. Let us know how we've been able to help your business get the most out of your technology or solve past IT issues, share your thoughts on the difference that having our team at your disposal has made, or remind us of a time we were able to step in and help get your business back on track after a crisis.
Be sure to send us your submission before the November 30th deadline passes, and good luck!
Have questions? Contact us at help@b4networks.ca or 905-346-4966.
*Odds of winning will be based on the number of entries we receive.