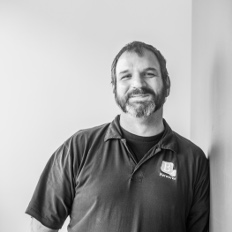 David W.
Service Technician
Hello, my name is David and I work as a Service Technician.
My role here at B4 Networks is an L3 Service Technician. My typical work day involves assisting our clients with their I.T. relate questions and issues. Every day is a little bit different because of the wide range of request that come in.
I graduated from Niagara College in the Computer Engineering Technology program, and I have been working in I.T. for the last 20 years.
I'm happiest when I'm spending time outdoors with my family. I enjoy fishing and I can play the trumpet. A piece of advice that always stuck with me is as long as you're trying, you have not failed.