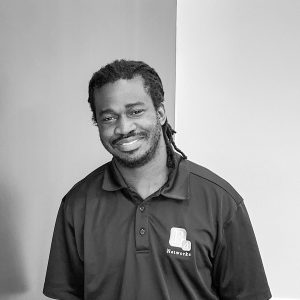 Jason T.
Service Technician
Hello! I'm Jason and my role at B4 Networks is Service Technician.
I graduated from Niagara College where I completed the Computer Systems Technician program and I also have a bachelor's degree in Data Communication, which I obtained in Kingston, Jamaica.
A typical day starts with me settling in, firing up all the tools and applications needed for work, and supporting our clients via our internal service board.
I am happiest spending time with my friends and family and playing video games. A hidden talent of mine is cooking, although my coworkers seem to think it's bowling.
"Patience is key; what is for you, is for you."