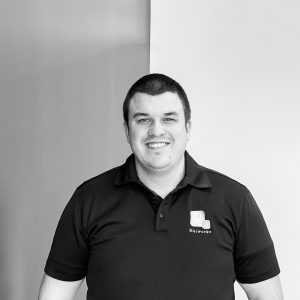 Kris Z.
Service Technician
I'm Kris and I'm a Service Technician for B4 Networks.
I went to Niagara College and graduated from the General Arts and Science program. I've been working in IT for the last 10 years but have been breaking and repairing technology for as long as I could remember.
Figuring out the moving parts of complex systems and finding ways to integrate new findings into my everyday life. I love new technologies and especially when those new technologies stop working. I love the idea of carefully disassembling to study understand and rebuild.
I love tv shows that have multiple layers and hidden Easter eggs that connect episodes seasons apart. Those are so much fun to analyze and speculate at deeper meanings or implications as they relate to future episodes.