Is this you?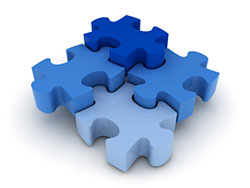 Are you running a business with 10 or more computers, that rely on your computer systems to serve your clients, and just need your system to WORK the way they should.
Are you tired of the endless computer problems, downtime, and large unpredictable invoices?
Do you feel trapped in a vicious cycle of your computer's breaking down, or being slow that most business owners face?
If your business is located the Niagara Region (St Catharines, Niagara Falls, Pelham, Thorold, Welland, Port Colborne, Fort Erie), then we have the answer for you.
Do You Know How Most IT Support Companies Make Their Money?
Most Niagara IT support providers only provide services to their clientele under the break-fix business model.  It's a model that at in its fundamental nature, puts you and your provider at odds.   Let me explain: Every time you have a problem, your business is suffering and losing valuable time, sales, and profit, while they (your IT provider) are making money.   The longer it takes them to fix the problem, the more money they make.  It's really just that simple.
Now I'm not saying that all IT providers are dishonest, in fact most of the support companies I've met, are actually pretty honest, they are simply making money by providing you a service, and providing that service when you need it most, typically at a premium.
Unfortunately for you every time you have a break down you spend more and more money and lose more and more time. You never know how much you'll be spending from month to month to keep your systems up and running, and that can be hard for a small business to handle!
Is There a Better Way?
With the Break-Fix model we just talked about, your business goals and those of your computer company are misaligned.  You, as the business owner, want your network and computers to keep running without any issues, and of course you also want to reduce your costs. Your computer support company on the other hand, measures their success based on the number of billable hours they can generate. The more systems they fix, the more money they make. Effectively, they NEED clients to have problems in order to stay in business.
But what if there was a way to turn this Break-Fix model around? A way that you and your computer support company are on the same page and want the same things?
A way to ensure your systems stayed up and running?
A way to predict your computer support costs from year to year so there were no big surprises?
A way to give you peace of mind and make you and your employees more efficient and productive.
Fixed Fee IT Is The Better Way
At B4 Networks, we take a different approach to providing computer support services.   This managed approach takes all the uncertainty and fluctuating computer support costs away, while at the same time stabilizing your computer network, improving productivity, and virtually eliminating problems.
This approach is often called Managed Services, and it's in no way new.  In fact it's been around for quite some time.    Here's how it works:
After a small audit, a client would subscribe to our fixed fee service plan, and pay a pre-negotiated fixed monthly investment.  For that investment, B4 Networks provides your company with all the solutions required to ensure your network not only performs well, but is also kept secure from viruses, hackers, as well as being properly and safely backed up.
We then provide ongoing maintenance, as well as remote and onsite support as needed, to keep everything running properly. If for some reason something does break down, it's fixed right away a no additional charge.
Goals Aligned
Because managed services is a fixed monthly investment, we as your service provider have the same goal as you. We both want your network and computer systems to stay up and running with little to no downtime, while being secure from cyber threats, and properly backed up. In this model, we as the service provider only make money when your network is functioning properly and not breaking down all the time. We measure our success by how little our clients are impacted by technology issues.
To receive more information on how B4 Networks can help your business with our fixed fee service, please reach out to us.
Call 905-228-4809 or use our contact form.
Not Yet Ready To Call?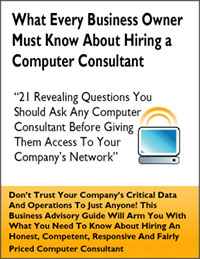 That's okay, let us send you a complimentary copy of our report titled  "21 Revealing Questions You Should Ask Any Computer Consultant Before Giving Them Access To Your Company's Network".  This report will arm you with the right questions to ask Niagara IT providers to ensure you hire the right IT Firm for your Niagara business.