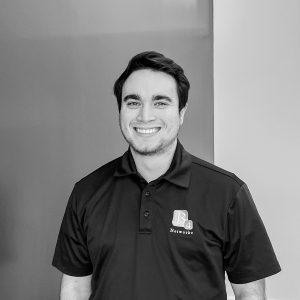 Michael M.
Service Technician
I'm Michael and I'm a Service Technician at B4 Networks.
I graduated from the Computer Programming program at Niagara College and I have been working in the tech industry for the last 3 years.
My day at work starts with coffee, always. Then I jump right in and tackle any submitted tickets that come my way.
I like to play video games on my free time and I'm a great cook, if I do say so myself.
My favourite piece of advice I was ever given is "Don't reinvent the wheel, just realign it.". As a programmer at heart, I believe this is very important as we could spend days, weeks, even months trying to create various projects, but we could just as easily reuse work to simplify and reduce the workload for ourselves.