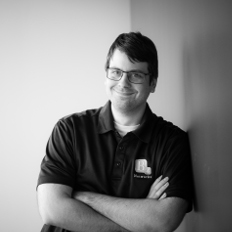 Michal P.
Service Technician
My name is Michal, and I work as a Service Technician. In this role, B4 Networks has provided me a way to exercise my problem-solving skills while also exposing me to a vast technological environment to learn from. I am happy to be an important point of contact for our clients. It helps me to understand their issues and formulate a plan that works for both the individual and the business. I dedicate myself to service and will address any problem as if it were my own.
I have a degree in Science and Technology Studies from York University as well as a diploma from Humber College for their Computer and Network Support Technician program. These are a great benefit to my work at B4 Networks but nothing beats a good team.
I love being silly at work and am happy to be the butt of a good joke if it brings a laugh.
I have many varied interests. I love playing video games especially with couch co-op. My eSport of choice is Super Smash Brothers Melee and my casual game of choice is Binding of Isaac. I really enjoy tabletop games and RPGs. I especially love creating or enacting great cinematic stories. I also love engaging with some Star Trek (pun intended).