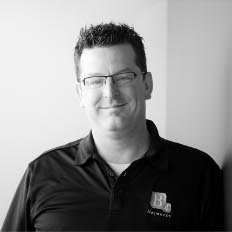 Ryan S.
VCIO (Account Manager)
I'm Ryan, the VCIO/Account Manager for B4 Networks.
Starting my education in Aviation Industry, I quickly realized that this path was not going to challenge me enough and looked to the world of technology. 20 years later, I have worked as a service tech for small local IT shops to being an IT Director for a corporation with 2000+ end users.
I was born and raised in the Niagara Region and am passionate about what this area has to offer. I collect unique classic cars and enjoy spending quality time with my wife and kids. My personal philosophy is "A day without learning is a day wasted."