What You Need To Know About Securing Your Business Network
It's Monday morning and one of your employees notifies you that they lost their laptop at a Tim Horton's over the weekend, apologizing profusely. Aside from the cost and inconvenience of buying a new laptop, could you be on the hook for bigger costs, and should you notify all your clients?
Maybe, depending on where you live and what type of data you had stored on that laptop.
Troubling Statistics, Some From Right Here In Canada
- The largest growth area for targeted cyber attacks in 2012 was businesses with fewer than 250 employees — 31% of all attacks targeted them. (Symantec 2013 Internet Security Threat Report)
- Over a 12-month period in 2012, 69% of Canadian businesses surveyed reported some kind of cyber attack, costing them approximately $5.3 million, or about $15,000 per attack. (ICSPA report: Study of the Impact of Cyber Crime on Businesses in Canada)
- 83% of small and medium businesses do not have a cyber security plan in place. (2012 NCSA/Symantec National Small Business Study)
"We Did Our Best" Is No Longer An Acceptable Answer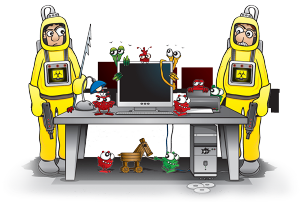 With millions of cyber criminals working daily to hack systems, and with employees accessing more and more confidential client data, there is no known way to absolutely, positively guarantee you won't have a data breach. However, your efforts to put in place good, solid best practices in security will go a long way to help you avoid breaches and possible legal action that follows. Here are some basic things to look at to avoid being labeled irresponsible:
Data security is something that EVERY business is now responsible for, and not addressing this important issue has consequences that go beyond the legal aspect; it can seriously harm your reputation with clients. So be smart about this. Talk to your attorney about your legal responsibility.
How Protected Is Your Business Against Security Threats? Our Free Second Opinion Network Security Assessment (a $600 value) Will Give You The Answers.
Claim your FREE Computer Network Security Assessment and one of our top technicians will:
Perform a 59 point vulnerability scan of your network to determine where the weak links are.
Review your security and disaster recovery policies.
Review your antivirus and anti-malware systems to ensure they are working properly. This is one of the top ways that hackers can penetrate your network.
Review your user account settings for weak passwords and expired accounts.
Check your firewall to ensure it is adequate for protecting your network.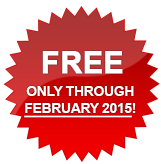 Fill Out the Form to Claim Your
FREE Network Security Assessment
Or Call Us Direct:

905-346-4966