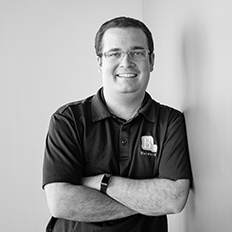 Steve L.
Network Administrator
I'm Steve and I'm B4 Networks' Network Administrator.
After graduating from Niagara College's Computer Engineering Technician program in 2008 I split my time between Audio Visual and Information Technology work for both non-profit and profitmaking businesses.
Having a mostly non-profit focused past I have grown a love to work with people to make sure they're getting the most out of their systems and to help get to the next level with minimal cost involved. Whether it's backups, antivirus protection, Unified Threat Management or just server maintenance, I always feel better when I know each client has the right services and service plans to meet their needs.
I'm excited to help grow our service team. I hope to always keep our team focusing on the fact that we support people, we've all just chosen to do that by maintaining and fixing their systems.