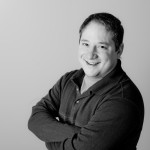 "Don't wait until your computers have a complete melt-down! I want to give you a FREE Network Tune-Up ($345 Value) to make sure your network is safe and secure from problems – but you have to contact us before February 28th!"
Bryan Lachapelle,
President B4 Networks Inc.
"…Because computer support for your business should be sweet and simple"
If No One Is Keeping A Constant Eye On Your Network, Your Next Computer Disaster May Be Right Around The Corner!
Most businesses we start working with have waited FAR too long to their computer network's health and security checked and updated. Because they are not performing regular maintenance, a nasty virus, malicious hacker, an unexpected software corruption or hardware failure, has caught them off guard and resulted in extensive downtime, data loss, or expensive disaster recovery fees, and most importantly can put their patient data at risk of being stolen.
That's because most business owners are NOT performing regular maintenance on their network and, therefore, overlook these and other threats. At some point, disaster strikes and they find themselves in a real mess with a network that's offline.
By then, the damage is done and it can cost thousands of dollars to restore their network back to normal. Even then it's not uncommon for them to permanently lose irreplaceable accounting, client, and business data – not to mention the cost incurred from hours of downtime, or the damage to their reputation.
What saddens me even more is the fact that almost every one of these costly disasters could have easily been prevented, if only someone had checked their network's security and health to remove these threats on a regular basis.
No More Excuses! Our FREE Network Tune-Up Will ensure your Network is "Sweet and Simple"
I know you are so busy running your business that you simply forget to think about the security and health of your computer network – so consider this a "friendly reminder" to get it done right away.
And to make it a complete "no-brainer," from now through February 28th, I'm offering you a FREE Network Tune-Up ($345 Value), so you have no excuse for making sure that your computer network is safe not only from spyware and viruses, but also hackers, spam, data loss, hardware failure, software corruption, and a number of other disasters.
For FREE, We Will Come To Your Office And Spend Up To 3 Hours To…
Check your firewall's security settings to make sure you are protected from the latest hacker attacks, worms, and viruses.
Scan and remove spyware that is secretly stealing your company's bandwidth, jeopardizing the speed of your computer system, and embezzling confidential information about you, your employees, and your business.
Check your network's back-up system to ensure it is working properly and accurately backing up all of the critical files and information you never want to
Verify that you have the most up-to-date security patches installed properly; miss one critical update and you're a "sitting duck."
Perform a quick network "tune-up" to make programs and files load
Why Should You Care About This?
Because there are literally dozens of ways hackers and viruses can access your network – undetected – to access and remotely control your network, corrupt your data, and use your network as a conduit for spreading spam, viruses, and even illegal software.
There are numerous system checks and updates that should be done on a regular basis to ensure maximum speed, performance, and security. Ignore them and your system will get progressively slower, unstable, and susceptible to viruses, spyware, and hackers.
Tape back-ups have a failure rate of 100%! That means all tape drives will fail at some point, often without warning. You don't want to find out that your back-up was not working the day after your hard drive fried.
Think About This…
What else in your business is more valuable than the data on your network? Just imagine how devastating it would be to lose it! That's why this Tune-up is so important. We'll conduct a comprehensive review of your network's security settings to make sure your data is safe and secure.
Okay…So What's The Catch?
I bet you're wondering why I'd be willing to give this away for free. Let me explain…
I know from working with hundreds of business owners that the last thing on your mind is computer maintenance. You – or someone in your office – is probably not checking and verifying the integrity of your back-ups, scanning for viruses and spyware on a weekly basis, checking the logs to look for hardware failures, disk space limits, and other issues. And, you probably don't know if you have the most up-to-date security patches in place.
That means you are at risk for a major computer meltdown. And if you will allow my team to come in and review your network, I can prove to you how our easy, affordable maintenance, can finally give you complete peace of mind that someone is watching your network 24/7, 365 days a year.
After All, Don't You Just Want Your Darn Computer To Work The Way It's Supposed To?
That's why I'm making this offer. I know that we are hands down the best at what we do, but I don't think it's fair for you to risk your money to find out. I don't expect everyone to become a customer, but I know that some will end up becoming loyal, long-term clients. You don't have to simply take my word for it either, you can view examples of how our clients feel about the level of service we provide by going to www.b4networks.ca/our-clients/
Here's How It Works…
To get your FREE, no-strings-attached Network Tune-Up, simply fill out our form on this page and we will get back to you within less than 24 hours. If you prefer to speak to us directly about this, you can call our office at 905-346-4966, and ask for me personally or my assistant Douglas. After we receive your request, we'll schedule a convenient time for one of our technicians to come on-site and conduct a complete health tune-up of your network. When we're done, we'll give you a comprehensive, easy- to-read report that will show you what we fixed, and any problems, threats, or vulnerable areas that still need to be addressed.
If we discover a problem, we'll also provide you with a recommended action plan and fixed-fee quote on what it will cost for us to resolve it. No hidden fees, no bait and switch. If you decide to hire us to do the repair (you're under no obligation), we'll get to work on it immediately.
And if we find out everything is safe and secure, at the very least you'll breathe a big sigh of relief knowing the true state of your network's health and security.
What do you have to lose? We're making this as easy as possible to say yes – all you have to do is take 60 seconds to fill in the online form on this page, if you prefer, you can fax back the enclosed form, or call my office and we'll do the rest!
P.S. - Remember, this offer for a FREE Network Tune- Up expires on February 28th! You are under no obligation to have it completed by February 28th but you must be registered by then to secure it.
Sincerely,
Bryan Lachapelle
President, B4 Networks Inc.