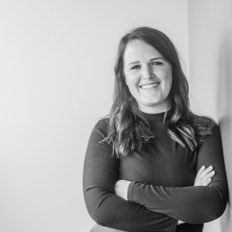 Brittnee O.
Professional Services Manager
Hi, I'm Brittnee and my role here at B4 Networks is the Professional Services Manager.
I graduated from Brock University with a degree in Sports Management. A few years after graduating from Brock, I decided to further my knowledge of marketing and I enrolled in the Sport and Event Marketing Post-Graduate program at George Brown College. I graduated from the program with Honours in 2013.
After college, I interned for a Sports Clubs and a full-service Marketing Agency in Toronto which gave me the required skills to be successful in my role here at B4 Networks.
My years in customer service, my analytical thinking, and my ability to organize make for a good fit in the Professional Services department where I help manage IT projects and coordinate with a great team!
I'm happy to be part of this team!