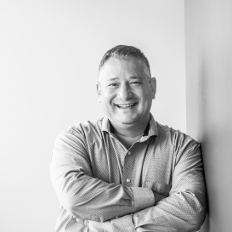 Bryan Lachapelle, President and Founder of B4 Networks, remembers a time that sent him down the path to start his own Information Technology company.
While working for another IT company that only offered repairs and urgent issues on an as-needed basis, their largest client moved their account to a service provider that offered more. This left the company in jeopardy, scrambling to make up for that lost revenue and forced his employer to let go of some employees as they could no longer financially justify keeping them on board.
There were two life-changing realizations that came of this. Firstly, Bryan knew clients were not being provided with more value for their Information Technology investment. There was no proactive or aggressive IT prevention in place. Customers were putting themselves in vulnerable situations with very little safeguards.
Lastly, he wanted to create a business model that had guaranteed revenue and stability to provide his employees with peace of mind that they will still have a job tomorrow.
Bryan was convinced it was the right time to create B4 Networks and be the company bringing a total IT solutions package to his clients.
The Easiest IT Company to Work & Communicate With
Over the years, B4 Networks has spoken with hundreds of business owners and managers – and almost all of them had the same complaint about their IT service provider – they are terrible communicators:
Using industry jargon that is confusing
Failing to keep clients informed and in the dark
Refusing to explain all the details and what's going on
Our approach is different. We strive to be the most accessible Information Technology company to work and communicate with. Keeping our clients informed is fun. We take the time to answer all your questions and explain all the details in simple, easy-to-understand terms, which helps us, help you.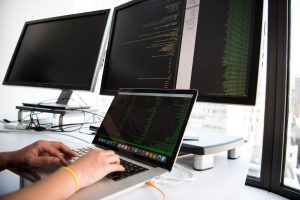 Taking a Business Approach to Your Technology & Becoming Your Personal IT Department
We do not approach IT from a technology perspective; we approach Information Technology from a business perspective. We become your personal, off-site IT department. Now you can leverage our team as if we were members of yours. We go above and beyond; meeting with you quarterly to discuss improving the way you use technology within your business.
We don't profit from your computer problems. In fact, it costs us MORE when you are experiencing technical issues. There are no additional costs for you when something is broken or not working properly. It is in both our best interest to keep you up and running 24/7!
Above all, we genuinely care about your business and avoiding the common headaches and frustrations people have with IT companies.