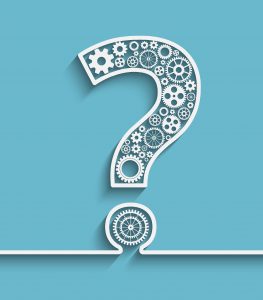 Our typical clients have between 10-200 workstations and (at least) one server. They provide a wide range of professional services that depend greatly on email, the Internet, and their computer IT network for operating a successful business. For that reason, they vastly depend on us to establish and support the advanced technology systems that transform their companies into highly dependable and effective businesses.
We find that we are most successful when assisting clients who:
Understand that making an investment in business technology will improve efficiency and decrease operating costs related to lost employee productivity.
Will settle for nothing but reliability and security with their IT and network infrastructures.
Understand that in having a reliable and dependable IT company is a remarkably valuable tool for advancing productivity and increasing their competitive advantage in their respective industry.
Need and want not only a partner in technology but also a trusted advisor to help them be more profitable and productive through highly effective network IT support.
We will find the BEST IT Solution for your organization
Managed IT Services
This is our "all-in-one" IT solution. This support option includes network monitoring along with access to all our remote and on-site services. Great for setting fixed IT budgets. This package is based on the numbers of servers and workstations you have. Anyone with a computer or a network issue can create a service ticket online, by email or by calling B4 Networks for support - allowing you to focus on growing your business and not worrying about putting out fires.
Partial Managed IT Services
With this option, you aren't looking for the bells and whistles. You still get proactive computer support such as security and backup & disaster recovery. Additional services are provided on an a-la-carte basis when you need it by submitting a ticket by phone or email.
Of course, these aren't our ONLY Support options.
Check out our Services page to find the perfect IT solution for your organization.
We speak your language
We service many different industries; our clients range from insurance companies to engineering firms to manufacturing companies. We are well versed in industry-specific applications – we know your specific software. We understand the needs of our clients.
We have extensive experience serving the following industries:
Whatever industry or application you use, we know how to get your company the computer security and efficiency needed to keep your company moving forward.
Call us at 905-228-4809 (Niagara office) or 705-885-0993 (Barrie office) to get the conversation started.