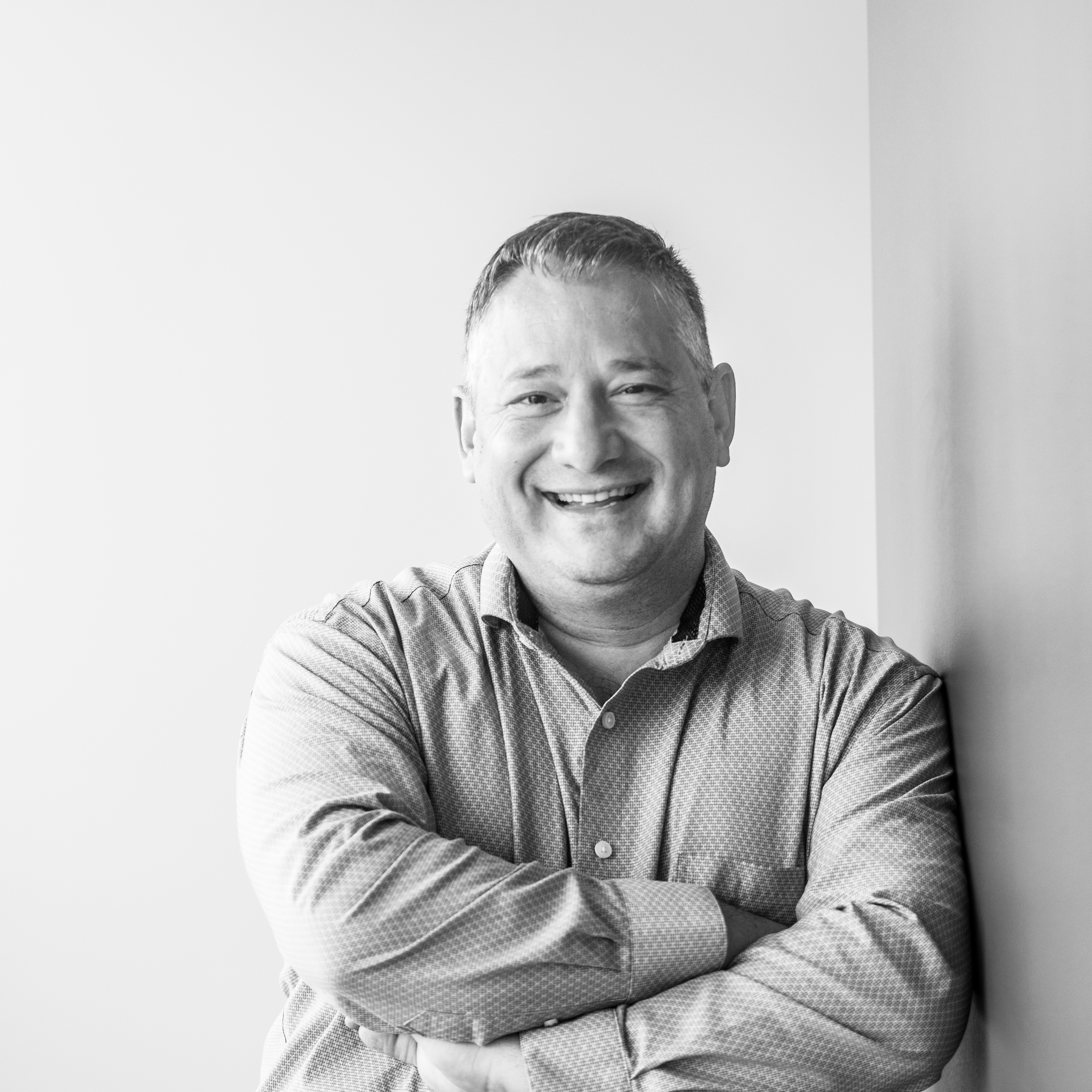 Bryan Lachapelle
President
Hi, I'm Bryan Lachapelle, and I'm the President of B4 Networks.
I started working with technology since early childhood, and routinely took apart computers as early as age 13. I received my education in Computer Engineering Technology from Niagara College. Starting b4 Networks was always a dream for me, and this dream became true in 2004. I originally started b4 Networks to service the residential market, but found that my true passion was in the commercial and industrial sectors where I could truly utilize my experience as a Network Administrator for a large Toronto based Marine Shipping company.
My passion today is to ensure that each and every client receives top of the line services.
My first love is for my wonderful family. I also enjoy the outdoors, camping, and helping others. I'm an active Canadian Forces Officer working with the 613 Fonthill Army Cadets as a member of their training staff.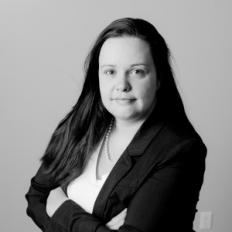 Amanda Doucette-Lachapelle
VP of Operations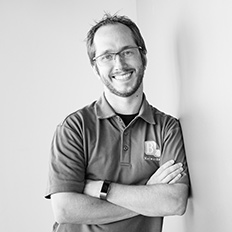 Alex Vandersteen
Service Manager
I'm Alex Vandersteen and I'm the Service Manager for B4 Networks.
As Service Manager, I'm responsible for making sure that our staff provide all of our clients with the excellent friendly support they have come to expect from B4 Networks.
I've lived in the Niagara Region all my life, and wouldn't trade it for anything. I love the region, with it's great scenery, interesting attractions, and fantastic people.
After attending and graduating from the Computer Engineering Technology program at Niagara College in 2011, I furthered my education by training for and becoming a Microsoft Certified Professional.
I have been working with computers and networks for most of my life, and love what I do. I look forward to providing top tier technical support for your businesses.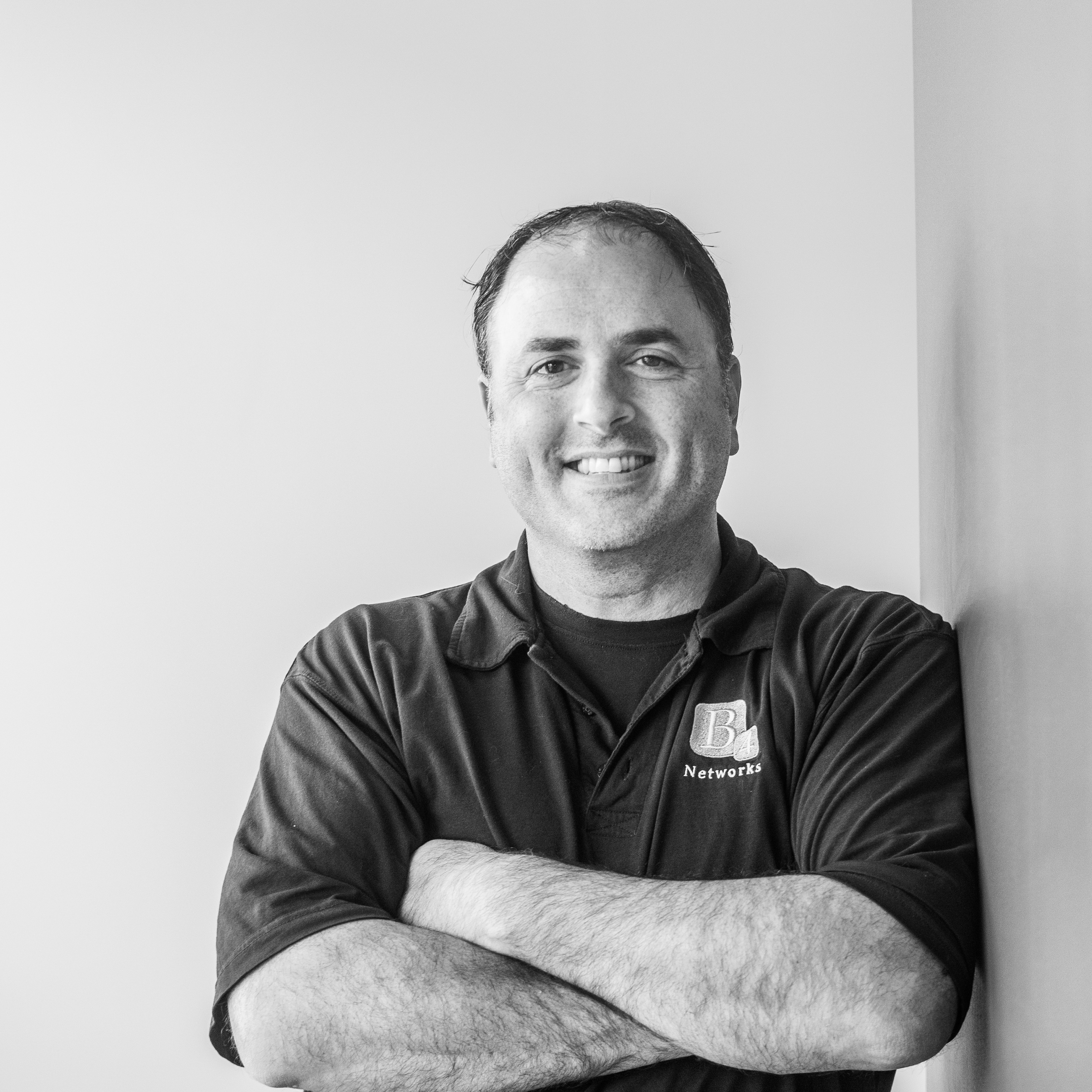 Anthony Ventresca
Service Manager
Hi, I'm Anthony and the Service Manager for our hourly clients at B4.
I graduated from Brock University with degrees in Psychology and Fine Arts. I've been working in this industry for over 20 years, and a typical day at B4 Networks is one where nothing is typical. If you expect to have problems with your computer, you'll go a long way with it.
When I'm not working hard to fix your computer issues, I love doing anything that involves exercising, animals, or music. I've been known to tell jokes or play a good prank every now and then. I find that humour is essential in life. I enjoy working with others, individually or as part of a team
I'm looking forward to working with each and everyone of you!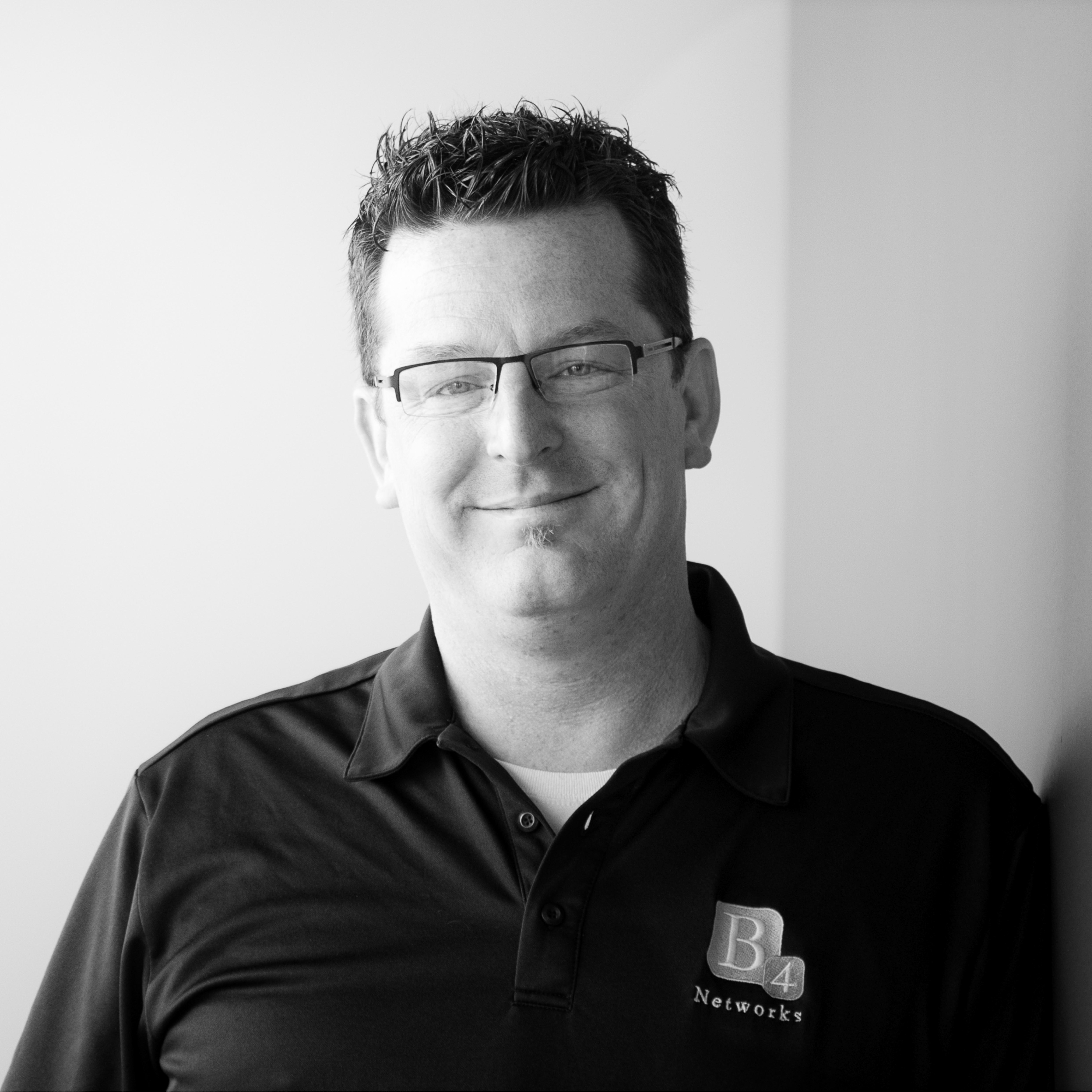 Ryan Smith
VCIO (Account Manager)
I'm Ryan Smith, the VCIO/Account Manager for B4 Networks.
Starting my education in Aviation Industry, I quickly realized that this path was not going to challenge me enough and looked to the world of technology. 20 years later, I have worked as a service tech for small local IT shops to being an IT Director for a corporation with 2000+ end users.
I was born and raised in the Niagara Region and am passionate about what this area has to offer. I collect unique classic cars and enjoy spending quality time with my wife and kids. My personal philosophy is "A day without learning is a day wasted."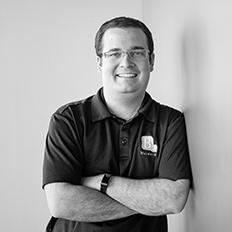 Steve Lamarre
Network Administrator
I'm Steve Lamarre and I'm B4 Networks' Network Administrator.
After graduating from Niagara College's Computer Engineering Technician program in 2008 I split my time between Audio Visual and Information Technology work for both non-profit and profitmaking businesses.
Having a mostly non-profit focused past I have grown a love to work with people to make sure they're getting the most out of their systems and to help get to the next level with minimal cost involved. Whether it's backups, antivirus protection, Unified Threat Management or just server maintenance, I always feel better when I know each client has the right services and service plans to meet their needs.
I'm excited to help grow our service team. I hope to always keep our team focusing on the fact that we support people, we've all just chosen to do that by maintaining and fixing their systems.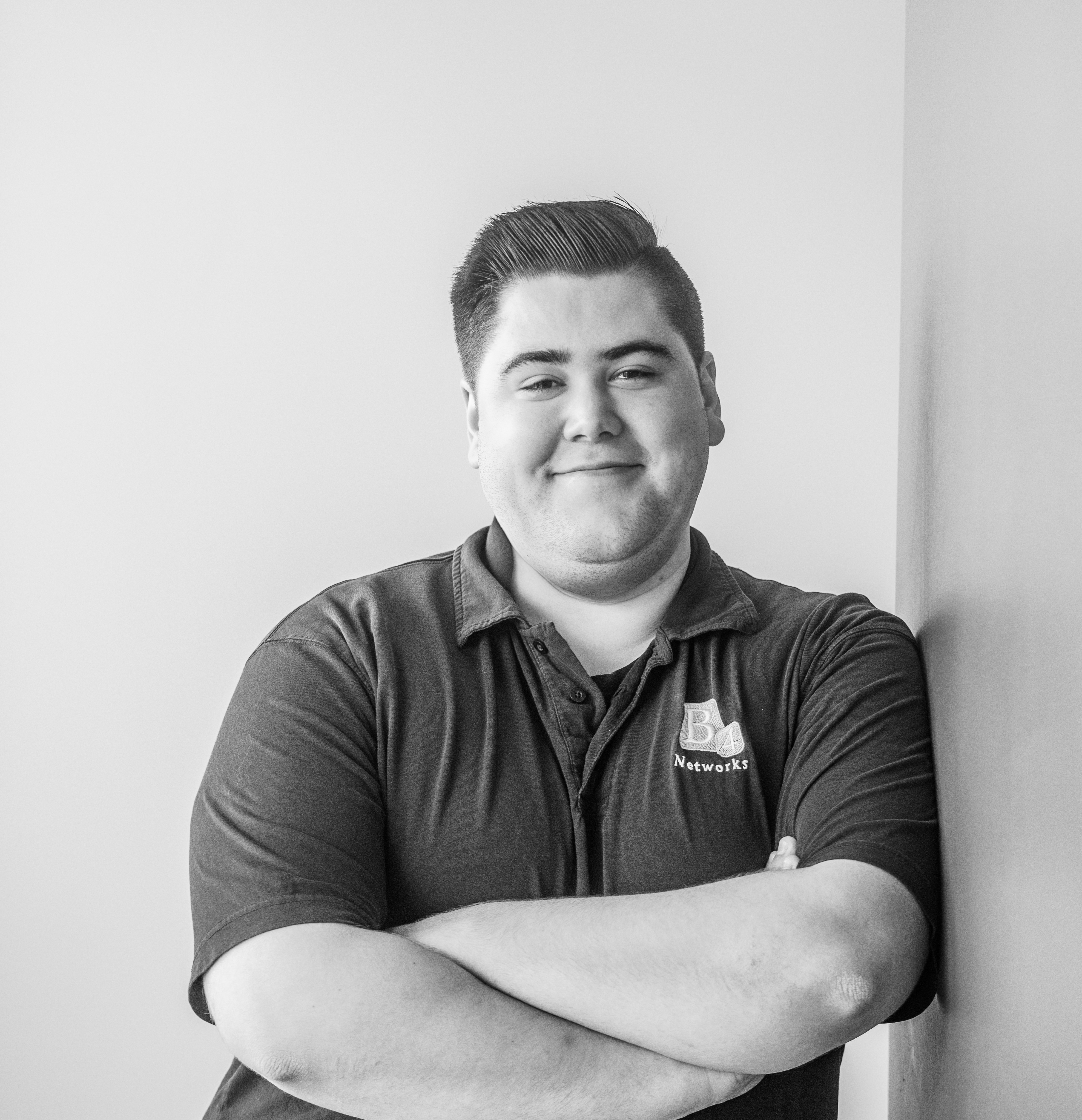 Brandon Turmel
Network Administrator
Hello, my name is Brandon and I'm a Network Administrator for B4 Networks. My role here is to get to the root of the issues of our higher level tickets and also complete work for our client's projects.
A typical day of work involves a lot of onsite work where I am busy working with routers and firewalls. A big part of my job is to run diagnostics on our clients networks.
I attended Niagara College in the Computer Systems Technician program. I have been working in this field for the last 3 years.
I also like to learn new skills. I'm happiest when I'm managing my homelab and playing video games. A hidden talent of mine is working with 3D modelling software (Fusion 360/Blender) that is used for 3D printing and my furniture design. If I weren't so awesome in my current role, I'd probably be a software engineer.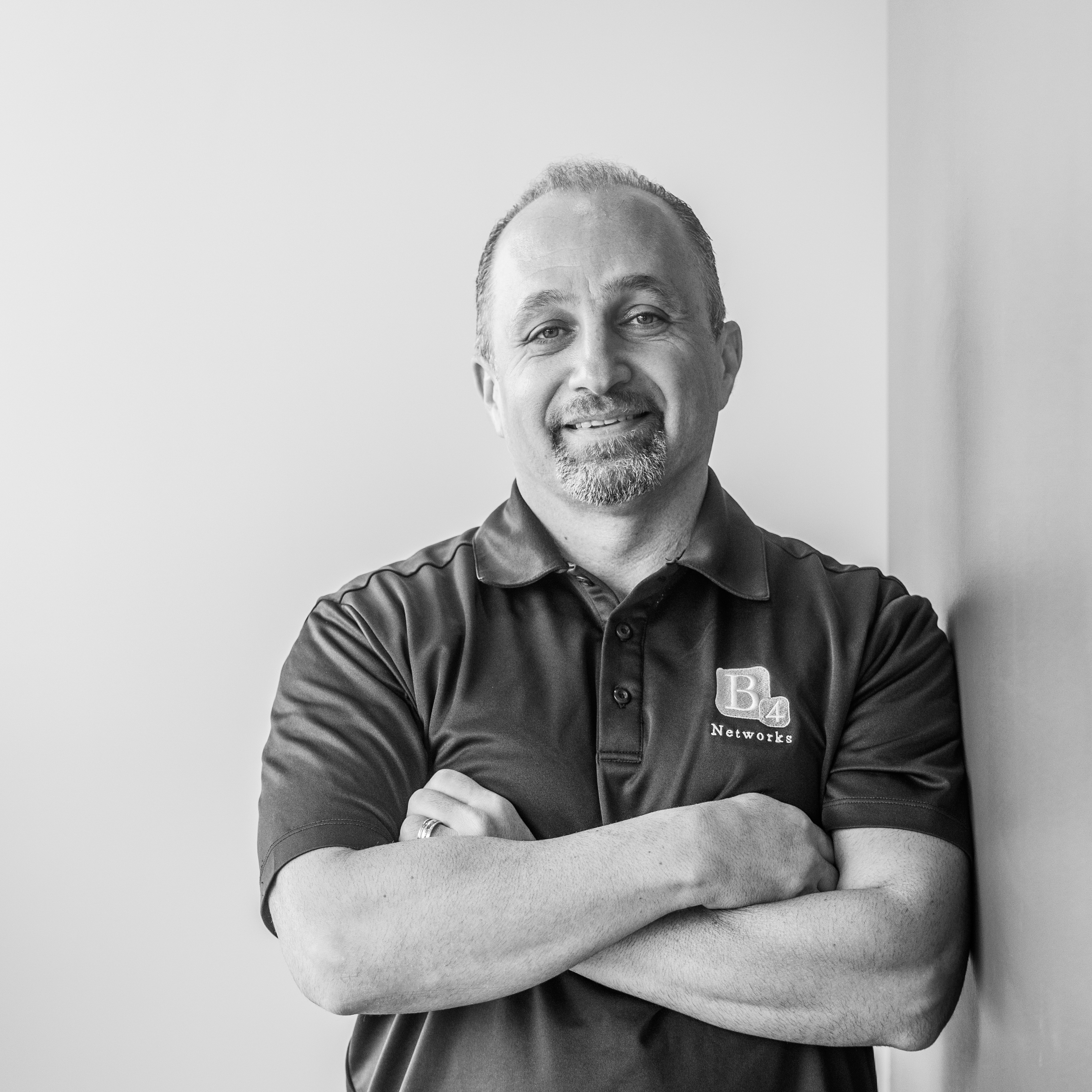 Lorenzo Iannazzo
Service Technician
Hello! I'm Lorenzo and I'm a Service Technician at B4 Networks.
My job here is to take on the I.T. challenges that many clients face on a daily basis & resolve them. A big part of my job here is to turn some of these challenges into a proactive task to prevent other clients from experiencing similar issues. On top of my regular tasks, I'm also part of the B4 Networks Security Committee.
I have been working in the I.T. industry for 25+ years! I studied both at Brock University (BA) and Niagara College in Implementing and Managed MS Network. I've also completed many certification courses throughout the years to help me get where I am today – MCSA, ITIL, IT Service Desk: Service Management, Windows Server 2019.
When I'm not in the office, I am happiest spending time with my family and I enjoy being on the beach somewhere when the weather is nice. I enjoy playing bass in my band Whiskey Rocks! And I can also play drums and guitar. I'm a bit of a health-nut, I enjoy working out early before the start of the workday.
The best piece of advice I was given is that it is never too late to learn something new. Failure is a starting point for success!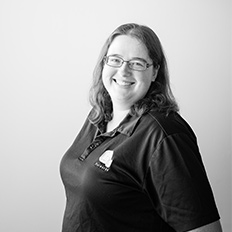 Lisa Thrift
Service Technician
Hi, I'm Lisa Thrift, and I am a Service Technician for B4 Networks.
In my role as a Service Technician for B4 Networks, I have the privilege of providing support for our clients. An important part of my job is to help alleviate our clients' stress and frustration from dealing with technology glitches by providing real world solutions to big tech problems. I enter my office each day with a smile on my face, and I leave the same way, knowing that I was able to help someone today.
With my degree in Broadcasting and Computer Systems Technology as well as my love for gaming and photography, I bring a great variety of experience to my work in IT support. I welcome the challenge of each new situation and enjoy finding solutions and helping our clients understand and implement it.
I enjoy the positive team environment of working at B4 Networks and the opportunity to be a problem solver for our clients each day.
I look forward to working with you!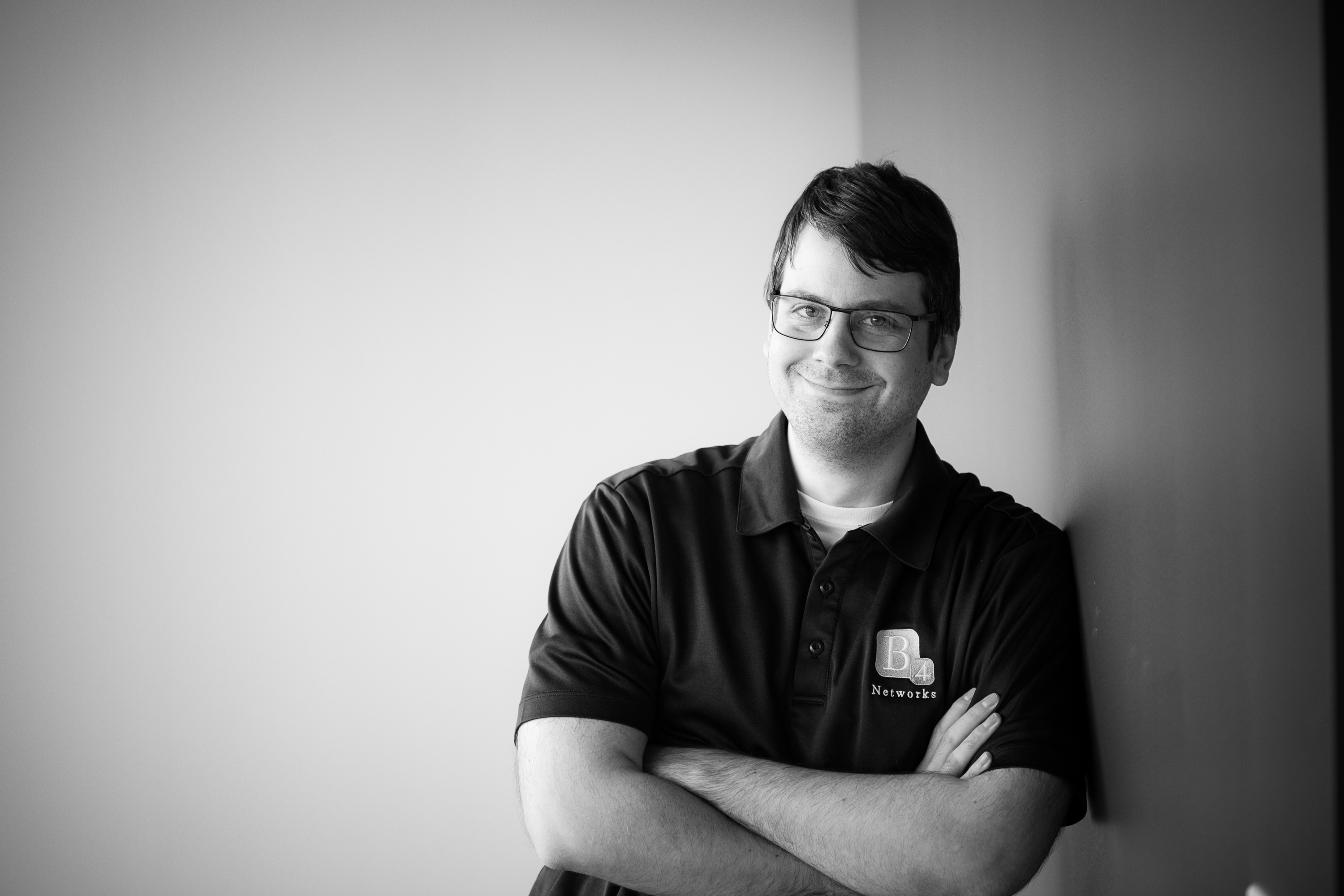 Michal Panszczyk
Service Technician
My name is Michal Panszczyk, and I work as a Service Technician. In this role, B4 Networks has provided me a way to exercise my problem-solving skills while also exposing me to a vast technological environment to learn from. I am happy to be an important point of contact for our clients. It helps me to understand their issues and formulate a plan that works for both the individual and the business. I dedicate myself to service and will address any problem as if it were my own.
I have a degree in Science and Technology Studies from York University as well as a diploma from Humber College for their Computer and Network Support Technician program. These are a great benefit to my work at B4 Networks but nothing beats a good team.
I love being silly at work and am happy to be the butt of a good joke if it brings a laugh.
I have many varied interests. I love playing video games especially with couch co-op. My eSport of choice is Super Smash Brothers Melee and my casual game of choice is Binding of Isaac. I really enjoy tabletop games and RPGs. I especially love creating or enacting great cinematic stories. I also love engaging with some Star Trek (pun intended).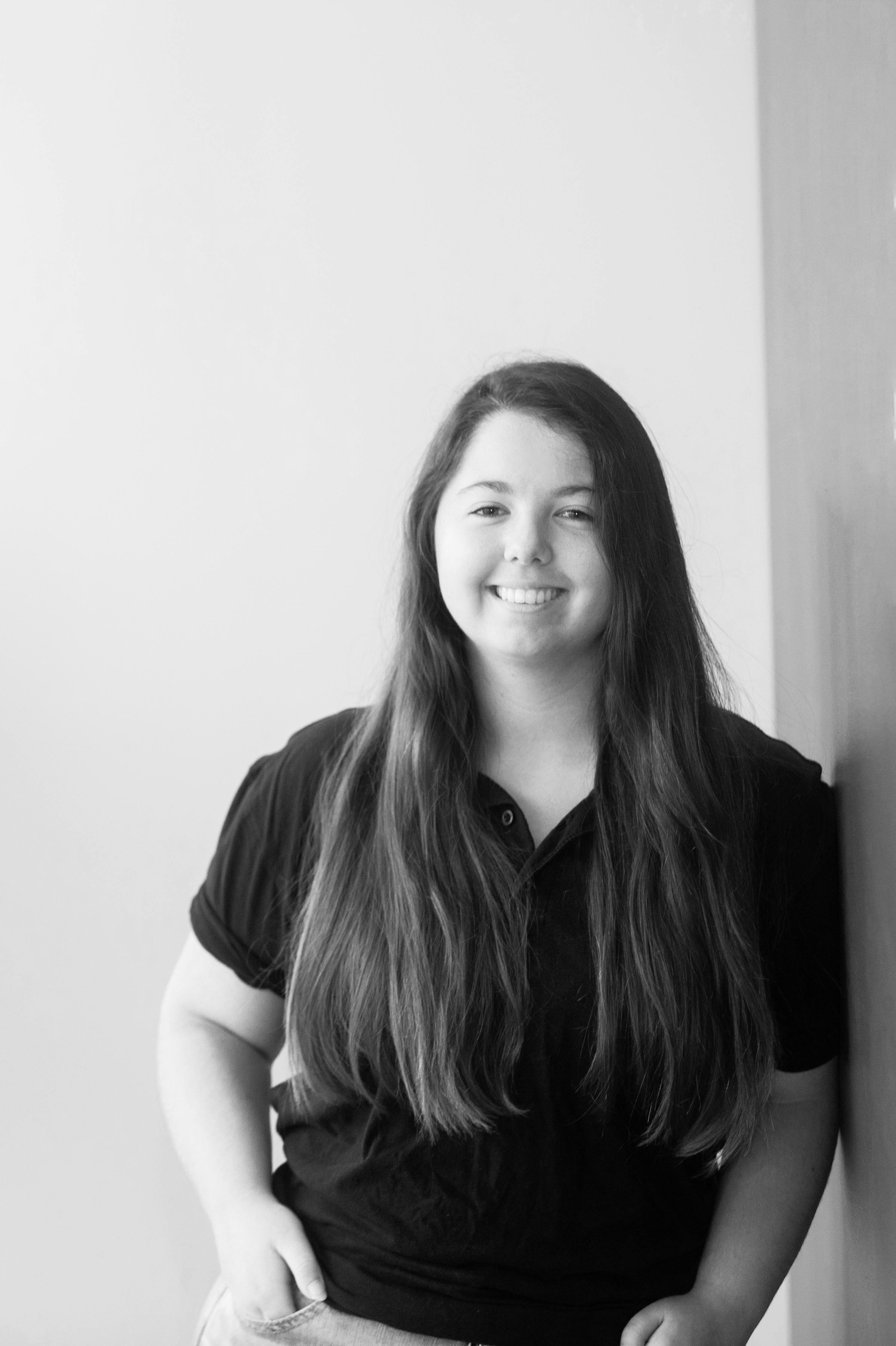 Chantal Gorski
Service Technician
Hello, I'm Chantal and I'm a Service Technician here at B4 Networks. My role is to answer and resolve support request tickets and calls from our clients.
I graduated from Network Engineering and Security Analyst from Mohawk College and I have been working in the IT field for the last 4 years.
When I'm not working, I like to play soccer and watch movies.  I'm an amateur photographer. If I weren't working in IT, I would be in a role where I could help the community. I believe it is important to always try to do something out of your comfort zone once in a while.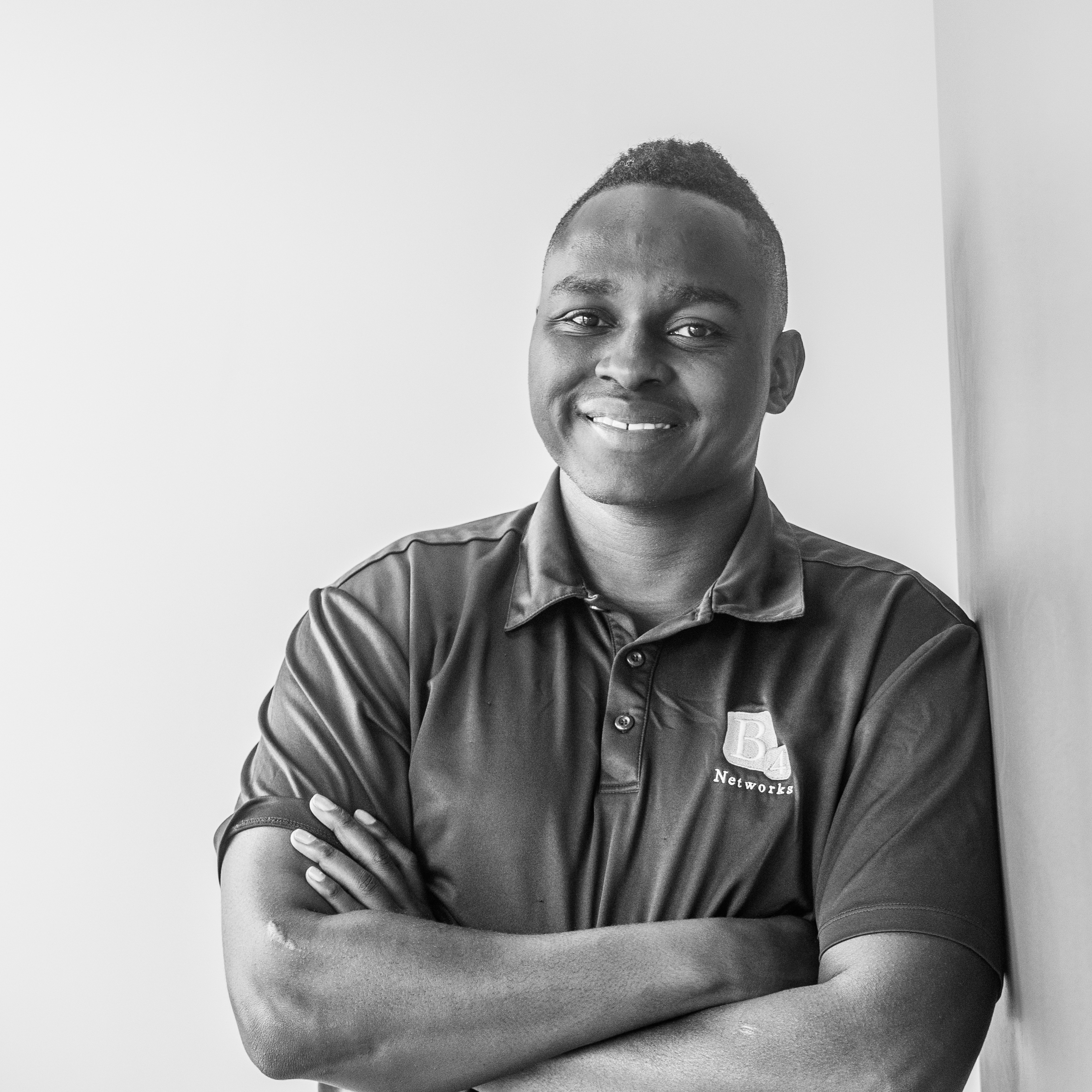 Felix Kegode
Service Technician
Hi! My name is Felix and I'm a Service Technician here at B4 Networks with a focus on working and completing our managed clients projects.
A typical day here starts with me getting a list of the tasks that need to be done for the day to get the projects moving forward. Getting the tasks checked off makes me feel fulfilled and productive with my days work!
I have been working in I.T. for the last 5 years. I have a Masters in Information Systems from USIU-Africa and a Bachelor's Degree in Business Information Technology from Niagara College.
In my free time, I love to work out. I like to write and play rugby. I'm a God fearing, positive thinker, and a big believer of my dreams.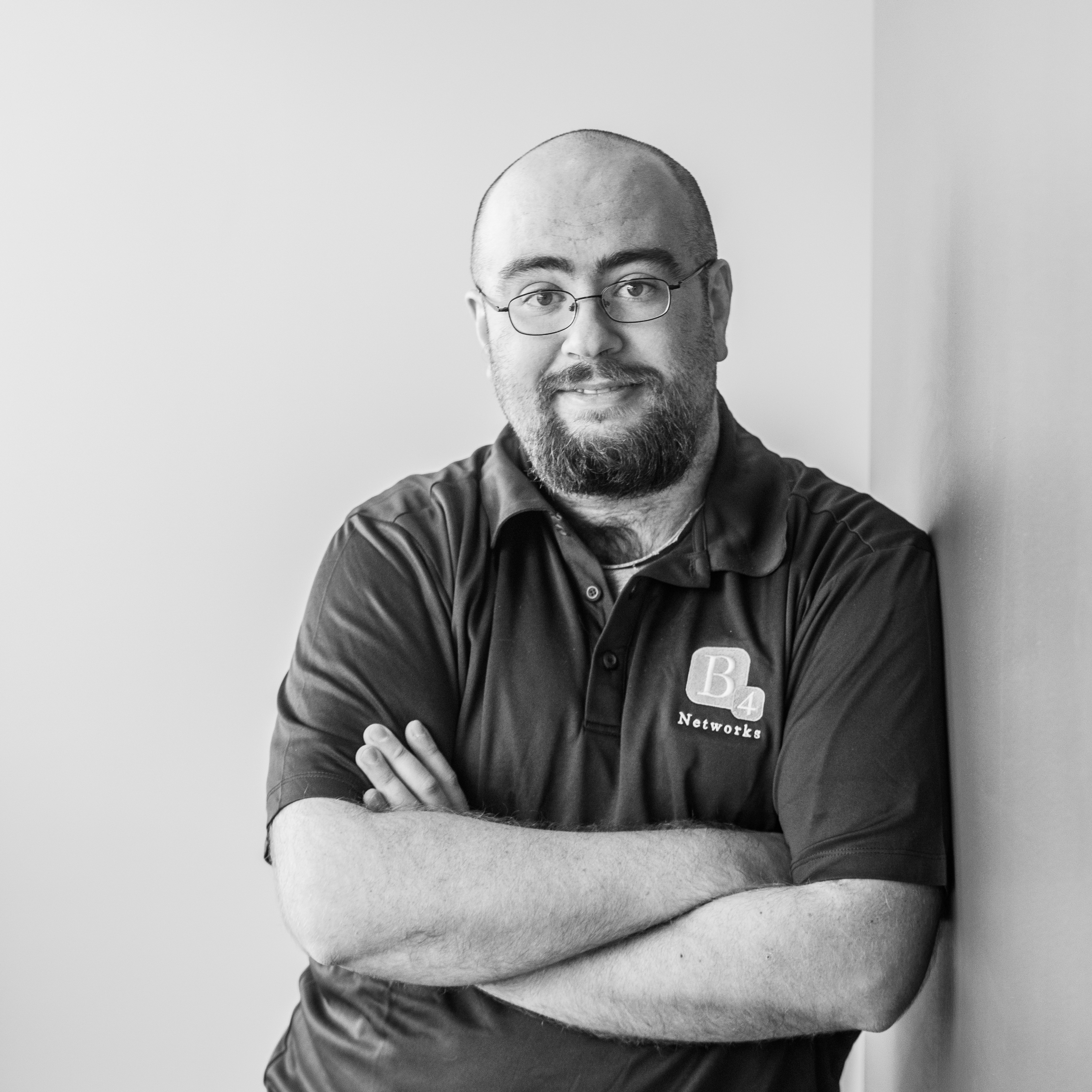 Andrew Vandersteen
Service Technician
Hi, I'm Andrew Vandersteen, and I am a Service Technician for B4 Networks.
As your Service Technician, it is my job to make certain that you are able to get the most from your technology. I am here to assist with any challenges you might face. Whether it's a question about how something functions, troubleshooting a problem, or equipment that's just not working correctly, I'm here to help.
Before getting into IT service support, I studied Media Studies and earned a diploma in this field. I also have worked on several different films. My background in these fields has provided me with a diverse skill set to draw from to assist you with your technology needs.
I enjoy puzzling through technology issues and look forward to helping you find solutions to help your technology function the best for you.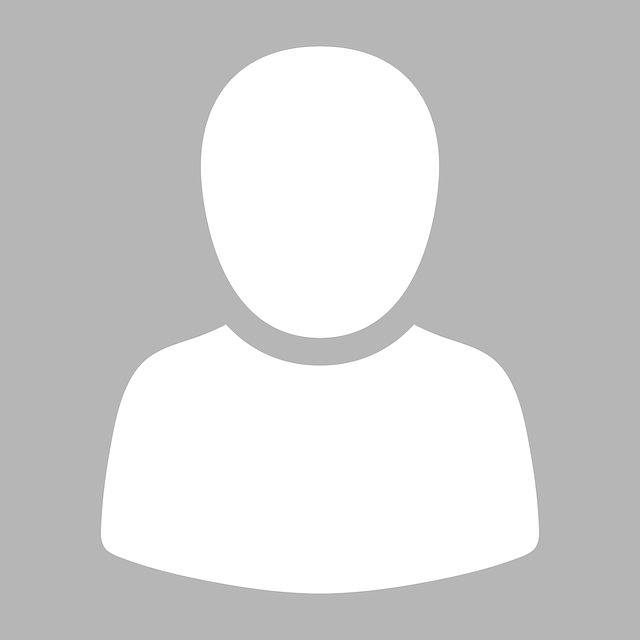 Lori Ann Andress
Service Technician
Hello, I'm Lori Ann and I'm the Network Administrator at B4 Networks. I've been working in IT for the last 22 years and I'm happy to be working here, helping you fix your IT issues. I have completed many courses online from Mohawk College & CDI College to help me get where I am now.
I'm known as a Macgyver, I am one to create something out of nothing. When I'm not at work, you can find me in my kitchen baking sweet treats that I love to share with others - just ask my co-workers!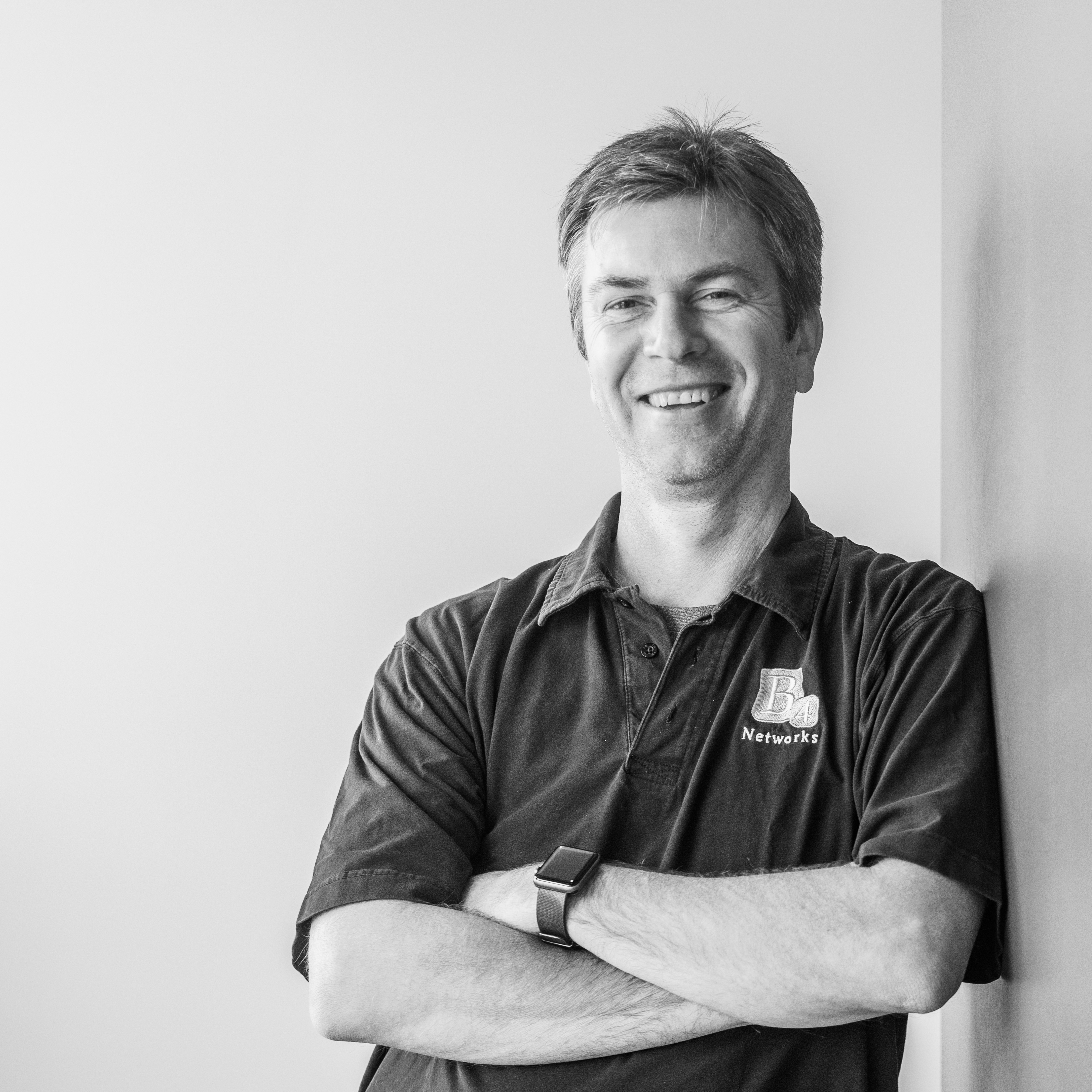 Peter Miller
Service Technician
Hello, I'm Peter Miller and I'm a Service Technician. I've been working in the IT industry for the last 20 years. My job here is to put out your IT fires.
I love to golf in my free time. If I weren't so awesome at my job here at B4 Networks, I'd probably be a professional Golfer. One of my hidden skills is drawing.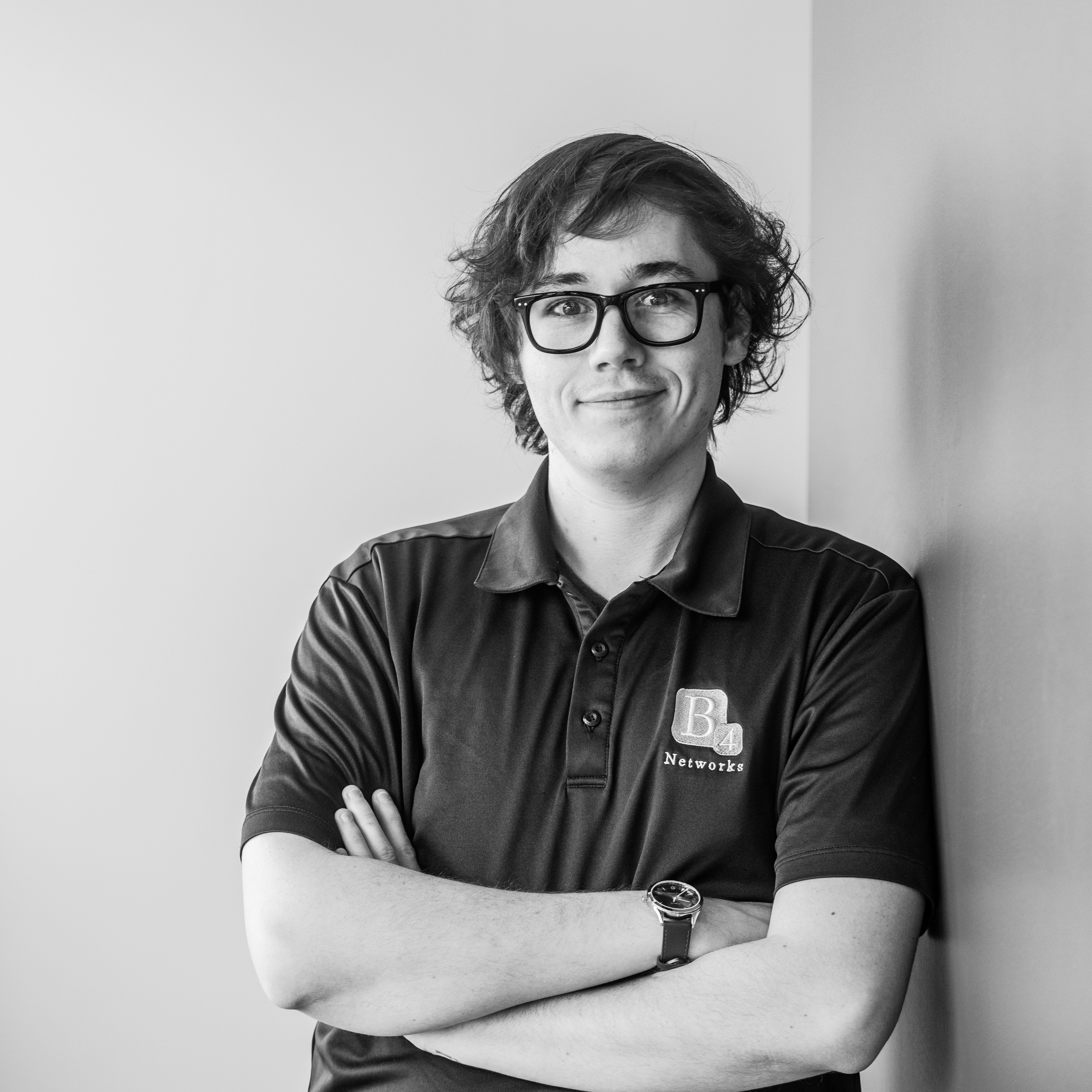 Daniel Crawford
Service Technician
Hi, I'm Daniel and I'm a Service Technician at B4 Networks focusing on our hourly clients and their needs.
My role here is to answer incoming hourly client calls and troubleshoot the issues while working remotely. I have been working in the I.T. Industry for the last year as I recently graduated from Niagara College as a Computer Programmer/Analyst.
When I'm not working, you can find me producing my own music. I'm a bit of an audio engineer and my favourite song is Poetically – Make It Good. A fun fact about myself is that I can juggle (badly).
My favourite piece of advice is that louder isn't always better – both literally and metaphorically.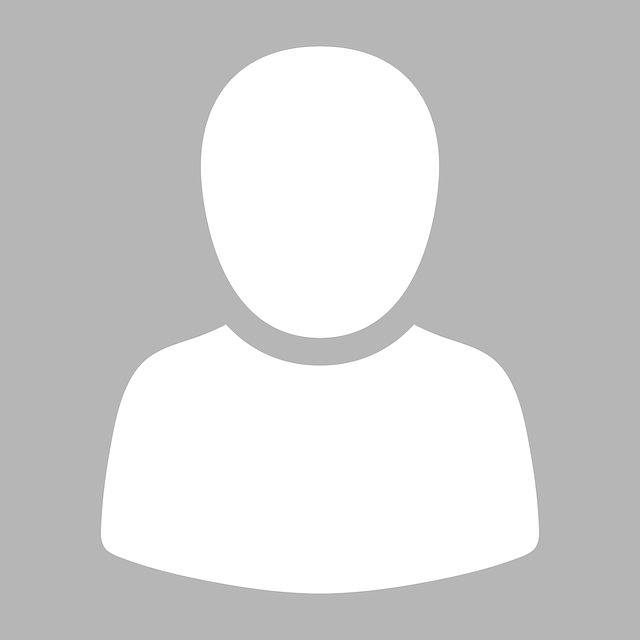 Peter Abfal
Sales Technician
Hi, I'm Peter and I'm the Sales Technician at B4 Networks. My job here is to fulfill your sales orders. I'm always pleased to make your sales request come true.  I've worked in IT for 25 years, and have worked in technical sales for the last 2 years.
I have a BA in History from Brock University. I took a lot of music courses at Brock as well. I met my wife in the Brock choir. I have 6 credits at Niagara College in Electronics and Computer Programming.
In my spare time, I sing in a Rock & Roll band and we play shows throughout the Niagara Region. I enjoy travelling, hockey, kayaking and mountain bikes.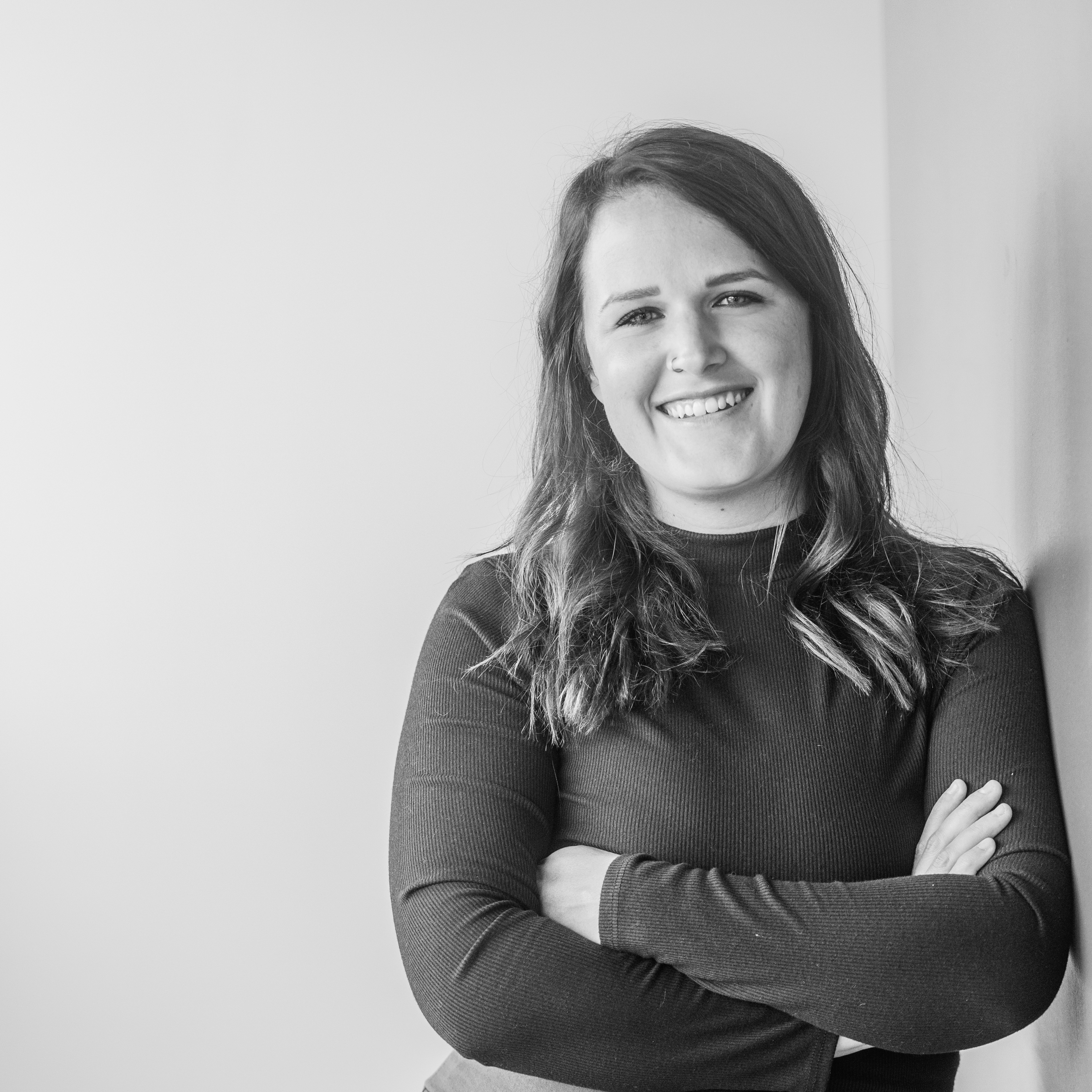 Brittnee Orsini
Marketing Coordinator
Hi, I'm Brittnee Orsini and my role here at B4 Networks is the Marketing Coordinator.
I love marketing because of the endless creative opportunities and strategic development that takes place behind the scenes. Being organized and creative are my bread and butter!
I graduated from Brock University with a degree in Sports Management. A few years after graduating from Brock, I decided to further my knowledge of marketing and I enrolled in the Sport and Event Marketing Post-Graduate program at George Brown College. I graduated from the program with Honours in 2013.
After college, I interned for a Sports Clubs and a full-service Marketing Agency in Toronto which gave me the required skills to be successful in my role here at B4 Networks.
I'm happy to be part of this team!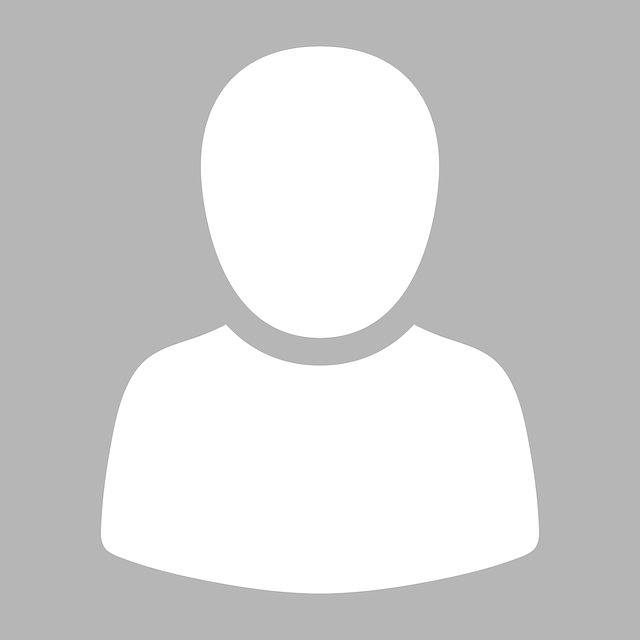 Ashley Barron
Executive Assistant