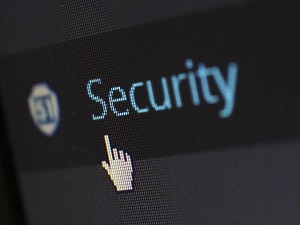 It's 2015, and while I'm sure you have all heard about the hundreds of security breaches in 2014, there are still many small and medium sized business leaders not taking computer and network security seriously.
2015 The Year of Security
For me, 2015 will be the year of security, and I urge each of you to take security seriously too. I'll be focusing more of our articles in the next while around security, and keeping your business and identity secure.
Is Your Business Taking Computer Security Seriously?
If you don't have regular maintenance being done to your computers and network, then I guarantee you are at risk.
Over the last year, I've met with hundreds of business owners and managers, and in most cases, they just assumed their computers and network were secured since they had an IT company working with them. They hoped their IT company would automatically take care of this for them, after all, that's what an IT consultant should do right? Unfortunately that's not the case.
Unless you have an agreement in place with your IT provider, and are paying them either a fixed monthly fee, or you receive an invoice from them to perform basic maintenance and security, it's not likely getting done. I challenge every business owner or manager in Niagara to make sure security is checked off their to do list, each and every month.   Please ask your IT company for a monthly Network Health Report, to prove everything is safe and secured, don't just assume it's getting done.
What Kind Of Maintenance Should Be Performed?
So what should monthly maintenance include? I've listed out a few things below, but I recommend you download my FREE reports titled Securing Your Business, and Protect Your Data. You can find both here on our website at: www.b4networks.ca/FreeReports. They are 100% Free, and you get INSTANT access to download them.    So without further delay, here is a brief list of some of the monthly items to perform and check.
Install Software Updates: Microsoft and other vendors release regular patches and hot fixes to repair security vulnerabilities found in their software. Some of these updates are critical and needs to be installed as soon as possible. While desktops are often configured to update automatically (with some user intervention) servers typically require manual updating.
Perform AntiVirus Checks: It's important to have an antivirus installed, and updated. But most importantly, it needs to be checked regularly for activity. A proactive IT company will be monitoring your antivirus solution throughout the month for signs of infection. My recommendation is not to rely on "Free" antivirus for your business, and a centrally monitored solution is always best.
Content Filtering and Reporting: Having a good web content filter will not only prevent your computers from going to malicious websites, but the reporting will also give you insight into browsing habits. Now to be clear, I'm not talking about spying on your employee's here, but knowing which websites your computer network is requesting from the web, this can show you if you have an infected computer attempting access.
Proper Firewall and Updates: For this firewall I'm referring to the network router's firewall rather than your desktop firewall. A good router will have a great firewall. But like computers, these need to be kept up to date to ensure protection against the latest threats.
Want To Be 100% Sure. Get A Second Opinion
Make 2015 the year of security for your business. If you're serious about security too, and want to be 100% sure your network is protected, and backed up, then this offer is for you. If you are a business in Niagara with 5 or more computers, I'm offering you a FREE Security Assessment.
At no cost we will come to your office, and perform a 59 point inspection of your Network Security and Data Backup System.
For more information and to request your security assessment, please visit:
www.b4networks.ca/SecurityCheck
Thank you and Stay Secure