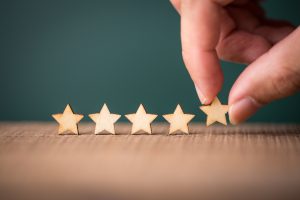 Strong customer service is at the core of every successful business. There may be times when it feels like you can't please every customer or meet every expectation, but there are things you can do to create a better chance to wow your customers. Perform these strategies well enough, and you may create lifelong, loyal customers.
Personalizing The Experience
Don't treat every customer the same. Build and develop a relationship through your interactions.
Having Fun With Your Work
Customers do not want to be helped by someone who acts as if they hate their job. Try to have fun while you work, as it will create a more enjoyable experience for your customers and co-workers.
Underpromising And Overdelivering 
Many businesses promise their customers the world but fail to live up to expectations. Promise what you know you can do. Anything extra will appear as a pleasant surprise to your customers.
Contact Us
If you do not currently have an I.T. provider or would like a second opinion on your network security, please don't hesitate to reach out to our team. We are here to serve you in the Niagara Region and Simcoe County, 24/7/365.
Niagara: 905-228-4809
Barrie: 705-885-0993
Email: help@b4networks.ca