Are You Tired of Dealing With Incompetent, Unreliable, and Arrogant Computer Consultants Who Are Slow To Respond, Never Get Things Repaired and Deliver Horrible Customer Service? Then It's Time You Give Us A Call…
No Other IT Consulting Firm In St Catharines, Niagara Falls, Welland, Fonthill and the surrounding Niagara Area Can Touch Our Experience, Customer Service, Or Ability To Deliver Technology Solutions That Work EXACTLY The Way You Want Them To.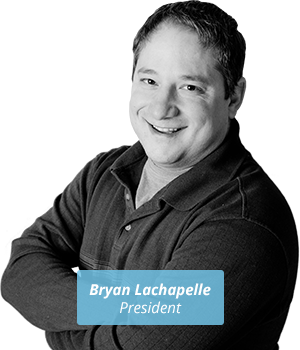 To find out more Call us Now 905-346-4966
Not Ready To Call Us Just Yet?
If so, we would at least like to send you a copy of our recently published book, The Small Business Owner's Guide For Finding A Professional, Competent, Honest, Considerate, On-Time, Fairly Priced and Dependable Computer Consultant.
Don't trust your company's critical data and business systems to just anyone! This book will reveal what every small business owner must know about finding the right computer consultant.
Simply fill out the form here and we'll send you a copy today!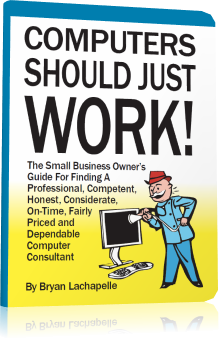 B4 Networks: trusted computer support for businesses throughout St Catharines, Niagara Falls, Welland, Fonthill, Port Colborne, Thorold, Niagara-on-the-Lake, and surrounding Niagara area
- Let us help you today!
Maybe you're concerned with the current rising costs of your IT services, or maybe you are just running short on time because of your expanding business and need to hand over the reins of some services to someone else. Whatever your reason, we can help you with quality IT services today.
Your business can save money and time today with B4 Networks' managed services, network solutions, IT support and more.
See what other business owners are saying about us…
We didn't want an IT person who was going to treat us like we are ignorant or stupid because something is so simple to fix. The technicians at b4 Networks know how to work, and explain things to us in words we can understand, and they always make us feel like we aren't bothering them by asking a question. I have to honestly say that I rate the b4 networks team a 10 out of 10 in that regard

Brenda Robinson, R.I.B. (Ont.), Operations and Commercial Account Manager
Fena Insurance Solutions Inc.
You are about to encounter one of the most relaxing, re-assuring and confident services available. You will have some of the most friendly, and professional "entrepreneurs" that truly understand the ties between IT and business functionality. Truly rated as Business Parters, they take every assingment with the understanding of business impact and manage their assignments as efficiently and as thorough as possible in order to maximize your return on investment both financially as well as service quality.
Frank, Owner
GTG Associates
Since 2008 B4 Networks have been providing us with computer support. Their response time is excellent, and their competent staff deliver quality service. In our setting, the public computers require additional yet invisible security features, and B4 Networks understands our needs. They have been able to work within our unique setup with minimum of direction on our part, and they have been very courteous and respectful of the library staff and the public.
Barbara Murphy, Manager of Support Services
Welland Public Library
We tend to favour the smaller local companies, because we find that they care a more about us, we are not just a number to b4 Networks, we are actually a name and a client. With our previous provider, we were just a number, and not a priority customer.
Pamela Morin, General Manager
Employment Professionals Canada
Bryan was a student at Niagara College quite a while ago and went on to create B4 Networks. As a student Bryan was top notch and as a businessman he is dependable, knowledgeable and courteous. Bryan is a member of the Colleges' Professional Advisory Committee where he continues to provide up to date information to the faculty regarding current I.T. business practices and serves as an inspiration to our current students. I would recommend Bryan for any I.T. project or long term business relationship
Herb Hill, Professor
Niagara College of Applied Arts and Technology
Bryan is a wonderful resource for my office. He is always available to respond to our emergencies and provides his service in a most professional manner. He is always on time, and is careful to keep me advised as to issues and options, with a concern for our bottom line. He also helps to ensure we prevent problems from arising. He has my unqualified endorsement!

Ron Adams
Adams & Leduc – Niagara Family Lawyers
Bryan came to me via a referral ! My previous tech was moving on and Bryan was his choice. B4 has handled my office internet and computer systems for the past 3 years and all has been very good. If I need his company I call and within a few hours we have results. I defintely would recommend Bryan and B4 Networks

Ken Lankin, Broker
Mortgage Intelligence, Niagara Falls