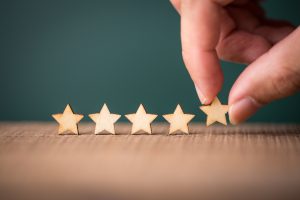 Businesses that create an exceptional customer experience will always hold a position within their industry. This is especially noticeable with companies like Apple or Disney. Around 58 million people travel to Orlando annually to visit Walt Disney World, and many who visit annually cite the customer experience as their primary reason for returning. Apple consistently goes above and beyond to help its customers with whatever they need, and because of this, it's rare to walk by an Apple Store that isn't full of customers.
So, how can you create a similar following for your business? It starts with creating a phenomenal customer experience for everyone walking through your doors. Here's how to do so.
Ensure you and your team are knowledgeable about the products and services offered. You should never have to say, "Give me one second while I find out."
Give your customer-facing employees the power and tools to rectify customer problems.
Find ways to amaze your customers. Even something as simple as providing a discount on your customers' birthdays can make them loyal for life.
Contact Us
If you do not currently have an I.T. provider or would like a second opinion on your network security, please don't hesitate to reach out to our team. We are here to serve you in the Niagara Region and Simcoe County, 24/7/365.
Niagara: 905-228-4809
Barrie: 705-885-0993
Email: help@b4networks.ca