Don't take our word for it.
Here's what our employees are saying:
One word to describe the atmosphere at B4 Networks – HEAVEN!
B4 Networks truly cares about their employees and treats every team member with respect. I am so glad that B4 Networks gave me the opportunity to work alongside so many wonderful people – the employees and managers are fantastic, the interview process was fun, and the amount of knowledge each and every person has is astounding.
Job wise, I love being able to give clients the guidance that B4 Networks provides when dealing with technology issues impacting their work. Being the guy who can swoop in and make it all better is a feeling you can't describe.
– Marc G.
Computer Technician
As team lead of Professional Services, I thrive in an environment where I can facilitate communication and provide clarity to the team.
I feel like these qualities are something that can benefit not only internally, but also for our clients. It's easy to become distracted when juggling several tasks at once, so if a team lead like myself is there to help navigate through those tasks or assist with time management, it is overall beneficial for the entire company.
– Jaclyn R.
Computer Technician & Team Lead of Professional Services
Working has never been more fun!
I have never felt more joy working at a business than I do at B4 Networks. I have a voice in every project I am assigned, and I love being able to add creativity to everything I touch!
- Heather E.
Marketing Coordinator
I love B4 Networks because everything is constantly moving forward in a positive direction.
I work in an extremely inclusive environment where all opinions are valued and everyone feels comfortable working alongside their teammates. If you need support of any kind, you know that your manager or co-workers have your back.
- Peter A.
Inside Sales Coordinator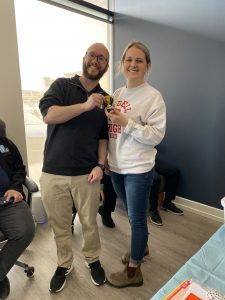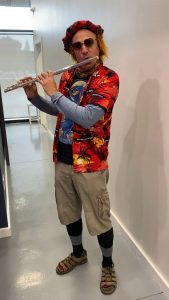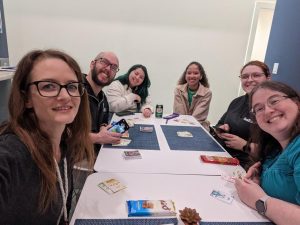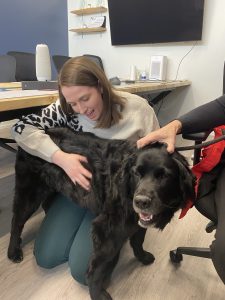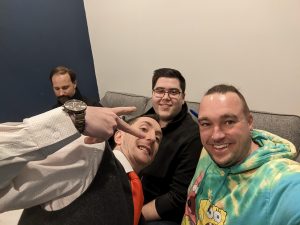 Working at B4 Networks has been an eye-opener on what a business can and will do for its employees.
Management is always mindful of the mental and physical well-being of each team member while simultaneously cultivating a strong work-life balance. I feel valued, included and free to express my opinions and thoughts on projects I am a part of. I am also treated with respect and kindness by my teammates. The best part is, I come to work knowing I will always be learning something new, whether from the vast knowledge of my fellow employees, regular training, or working with new technology for a client.
- Patrick I.
Computer Technician
I have been with B4 Networks for several months now, and I can still feel the welcoming atmosphere as if it were my first day again. 
The employees I work with are very understanding and they all feel like family to me. The owners, Bryan and Amanda, understand that their employees have personal lives outside of work and are willing to provide support in all aspects of their lives, not just during business hours. Plus, it helps that they are exactly how you would want management to be: goofy, wacky, and ready to help provide a solution to any problem that comes their way!
There are endless opportunities to grow at B4 Networks. Technology is massive and there is always something new to learn. B4 Networks has allowed me to learn many different sub-categories of tech to grow a strong foundation. I can't wait to push myself and see where this career takes me!
- Dwayne G.
Computer Technician
This company is truly family first.
Having worked for B4 Networks for over two years, with almost half of that being maternity leave, I have never felt more appreciated and accommodated.
- Lauren M.
Former Employee
I enjoy working for Bryan and Amanda – they are fantastic bosses and people who genuinely care about their employees.
Every leadership meeting, 1-on-1, or casual conversation I have had with either of them has proven that they spend almost every waking hour wondering how they can improve the lives of their employees. From bowling nights to dinner to beers with the team, they really have created a welcoming atmosphere that anyone would want to work at.
- Alex V.
Director of Managed Services