In 2015, We're Here To Help


And Simplify
Your IT Budget!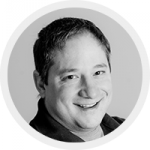 Bryan Lachapelle
President, B4 Networks Inc.
Dear Colleague,
2015 has arrived! By this time of year you've probably already been preparing your 2015 company budget and are trying to figure out what you'll be spending on IT this year.
Well, in this season of resolutions and in this economy, are you finally ready to do something about your rising and unpredictable computer network costs? Is your computer budget becoming too big to ignore? Are you looking for ways to understand and predict your IT expenses and make those dollars work for you?
If you've answered yes to these questions then we'd like to help. We're currently offering select businesses in Niagara 2 free hours of IT support, which can be used for any onsite service, or a no obligation Network assessment to discuss your needs and how we can meet them. Simply fill in the form to the right to sign up and we will call you back within less than 24 hours to schedule an appointment.
Other Than Being Good Samaritans In Our Community, I'm Sure You're Wondering To Yourself "Why Are They Making This Offer?"
I'm so confident in my team that I'm willing to bet 2 hours of my technician's time that once you see how responsive, polite, professional and competent our technicians are and how quickly we resolve your problems, you'll consider hiring us to maintain and support the computers in your business.
If You're Still Unsure Then Please, Keep Reading!
My guess is that you have enough employees and workstations to need regular tech support, but not enough to justify the cost of having a full-time IT person on your payroll. That means you either have someone you are already outsourcing your tech support to, or you have an internal power user that also has another role non-IT related role who is supporting your network.
Either Way, You Might Not Be Getting Your Money's Worth…
It just makes sense to outsource technical support tasks so your employees can focus on higher-level, revenue producing activities.
Assuming you do outsource your IT then you're on the right track, but make no mistake – not all computer consultants are created equally. Outsourcing your tech support to the wrong consultant can end up costing your business a small fortune!
The question is which ones will solve your problems quickly and have things working the way you want, and which ones will be impossible to reach in an emergency, over bill you for their hours, and possibly make things worse?
We Can Make Your Computer Network Pay Off While Practically Eliminating All Of Your Computer Problems Finally and Forever
Most IT consultants simply put band-aid fixes on computer network problems and react to problems instead of looking for ways to prevent them from happening in the first place.
This reactive model of network maintenance is a surefire path to extensive downtime, lost data, and excessive spending on IT support. Not to mention major disruptions in staff productivity, sales, cash flow, production, and customer service that can never be recovered.
We take an entirely different approach with our clients…
Thanks to our new Security Management Offering, we can proactively secure, monitor, and maintain your network and help you AVOID problems that can lead to expensive disasters. This not only eliminates day-to-day network problems that interrupt your business, but it can also significantly lower your overall IT costs, stretching your IT budget beyond what you thought possible!
Let Us Ask You A Question: Do Any of Your Network Problems Sound Like This?
I NEED to get my critical company data automatically backed up and offsite daily. Whether through fire, natural disaster, tape failure, or just human error, one day I might lose all my company data or it may fall into the wrong hands which could spell the end for my business.
I NEED to finally STOP do-it-yourself computer repair. Few business people would attempt do-it-yourself insurance or accounting / tax filing, so why do I, or any super-user on my staff, think we can keep up with the increasingly complex, fast changing demands of a computer network?
I NEED to fire my current IT guy! He doesn't return my phone calls, makes me wait hours – even days – before he actually comes out to see us, charges more than we expected, and then doesn't follow up to make sure we're satisfied with the work.
If you've made it this far and answered yes to the any of the questions above, the offer of 2 free hours of IT support, which can also be used for a no obligation Network Assessment still stands. We would love to be given the opportunity to showcase what we can do for you! Simply go to fill in the form to the right to sign up, and we will call you back within less than 24 hours to schedule an appointment.
Still not convinced? Feel free to visit https://www.b4networks.ca/our-clients/ to view what other Niagara business owners think about their experiences with me and my team.
Sincerely,
Bryan Lachapelle, B4 Networks Inc.