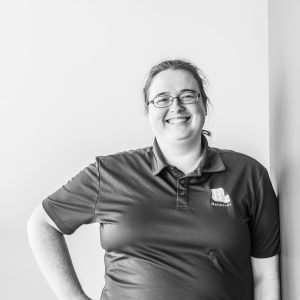 Lisa H.
Service Technician
Hi, I'm Lisa, and I am a Service Technician for B4 Networks.
In my role as a Service Technician for B4 Networks, I have the privilege of providing support for our clients. An important part of my job is to help alleviate our clients' stress and frustration from dealing with technology glitches by providing real world solutions to big tech problems. I enter my office each day with a smile on my face, and I leave the same way, knowing that I was able to help someone today.
With my degree in Broadcasting and Computer Systems Technology as well as my love for gaming and photography, I bring a great variety of experience to my work in IT support. I welcome the challenge of each new situation and enjoy finding solutions and helping our clients understand and implement it.
I enjoy the positive team environment of working at B4 Networks and the opportunity to be a problem solver for our clients each day.
I look forward to working with you!