WE DID IT AGAIN FOR THE 2ND YEAR IN A ROW.
B4 NETWORKS NAMED ONE OF CANADA'S TOP 50 BEST MANAGED I.T COMPANIES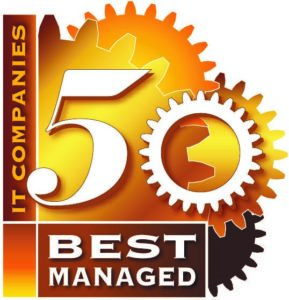 Contact: Bryan Lachapelle, B4 Networks Inc
Phone: 905-346-4966
B4 NETWORKS HAS BEEN NAMED ONE OF CANADA'S TOP 50 BEST MANAGED I.T. COMPANIES at the 50 BEST MANAGED IT COMPANIES AWARDS GALA in Toronto, Ontario, on February 7, 2019.
We are pleased to announce that B4 Networks Inc. received an award as one of the Top 50 Best Managed IT Companies in Canada at the TechnoPlanet hosted black-tie gala in Toronto.
"The re qualification for the Canada's Top 50 Best Managed IT Companies award reaffirms our commitment to customer service our employees provide our customers. I am proud of the care the employees of B4 Networks put into their work everyday," said Bryan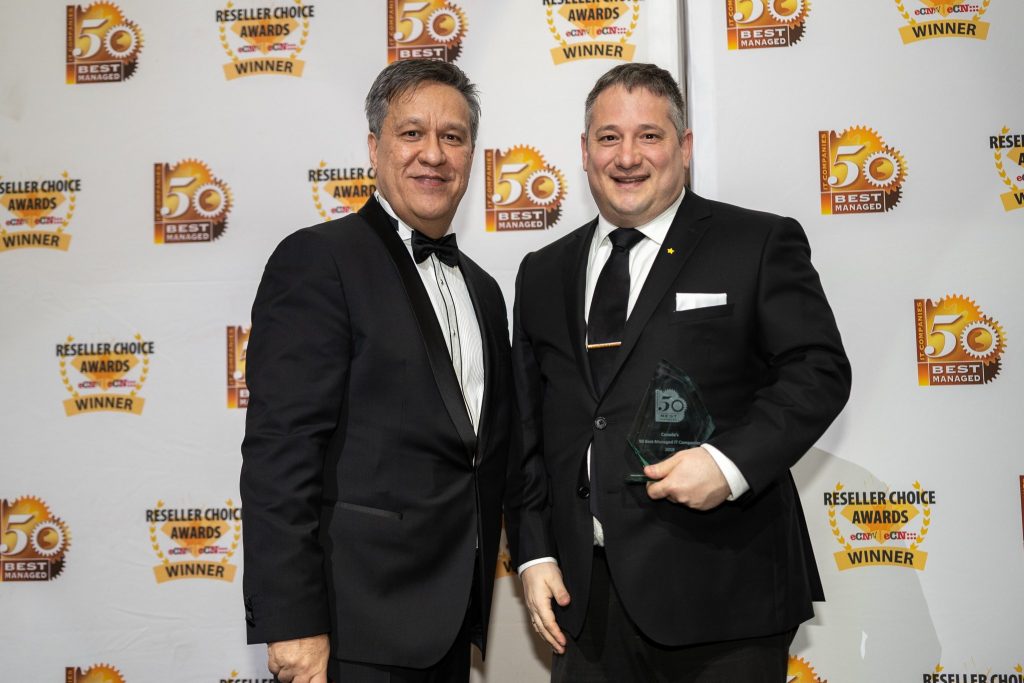 Bryan Lachapelle, President of B4 Networks, receiving our Top 50 Award
About TechnoPlanet Productions and the 50 Best Managed IT Companies Award
TechnoPlanet is an international channel marketing and communications company that specializes in the technology industry. Since 1993, we have been developing best-practice channel solutions that help technology manufacturers develop and manage their channel partners.
Over 1,800 nominees from 4 countries worldwide were evaluated in their business practices including Business Vision & Strategy, Operations Processes, Financial Management, Leadership & Management, Sales & Marketing Processes, and Customer Satisfaction. Winners were selected based on a rigorous review of the best practices that are used to run their business.
This award recognizes VARs, MSPs and ITSPs who receive the highest scores for best business practices in 12 categories. These companies must be profitable in the past 3 years and demonstrate their best practices in each of the 12 areas.
Eight judges from different backgrounds review and audit each application. The scores are added up and the companies with the top 50 highest scores win the award. Each applicant also receives a report to know where their strengths and weaknesses are so they can improve for next year. This is the group of channel partners that vendors want and need!
Award winners are among the best-of-the-best in the IT Channel in their country when it comes to running their businesses. They have the best business leaders in the IT industry, are poised to have sustainable success in the future, offer superior customer service, and attract and retain the top talent in the IT industry.