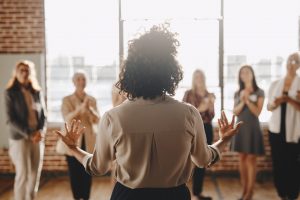 Last year marked a major shift in how companies do business. This shift also meant leaders had to change as well. In 2021, adaptation is the name of the game. There are several points leaders have to recognize in their communities and their workforce.
Things won't go back to the way they were. The future will be defined by a new normal. Expectations are different – the expectations of customers and of employees. Buying habits have changed, and work habits have changed. For example, much of the workforce expects a remote or work-from-home option or greater flexibility from the traditional "9-to-5 at the office" model. If you don't adapt, it may be harder to find qualified employees for your team.
You have to experiment. As you adapt to the changing world, you have to experiment more. This includes your approach to running your business, the products or services you offer, your marketing, hiring practices and so on. Be open to trying new things, see what works and what doesn't – and let your employees do the same. It's all about encouraging ideas.
Forbes, Jan. 16, 2021