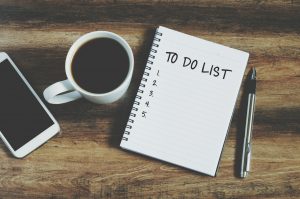 Have you ever gone to work and felt like you couldn't get anything accomplished? It's a problem that regularly plagues business leaders. You have a list of projects you need to complete, but the end of the day arrives before you can even make a dent. It can be difficult to pinpoint exactly what's preventing you from accomplishing your tasks, but some common culprits exist. Here, you'll find a few reasons why you can't get anything done at work and how to overcome them.
Out Of Sync Work-Life Balance
Working too much is bound to come back and haunt you. It might give you a substantial head start, but over time, you'll find difficulty focusing, and you may even experience the symptoms of burnout. Stop before it's too late and ensure you're giving yourself enough time to enjoy other aspects of your life.
Too Much On Your Plate
Many business leaders have a hard time passing off tasks to other employees, but it's imperative that you delegate less important projects to other employees. It's hard to maintain focus when you have too many things to do. Allow your team to take control of certain tasks so you can focus on what's most important.
Contact Us
If you do not currently have an I.T. provider or would like a second opinion on your network security, please don't hesitate to reach out to our team. We are here to serve you in the Niagara Region and Simcoe County, 24/7/365.
Niagara: 905-228-4809
Barrie: 705-885-0993
Email: help@b4networks.ca